AMD Ryzen 3000 Series: Gaming Benchmark & Review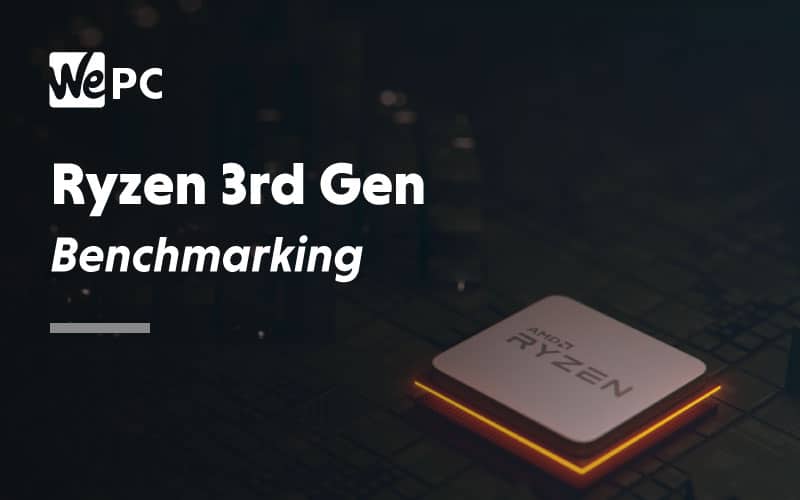 AMD has often been ahead when it comes to technological advancements. Their recent release of the first 1 Gigahertz processor with the original Athlon and bringing in the 64-bit version of the x86 instruction set really showcase this.
This time around AMD have partnered with TSMC to produce the first 7-nanometer desktop processors in the form of the Ryzen 3000 series. In addition to this smaller process node, AMD has also ushered in its revolutionary and highly scalable chiplet design. This sees 6, 8, 12 and 16-core parts on the desktop and up to 64 cores in AMD's EPYC 7002 series of server processors, codenamed "Rome."
The 3rd generation introduces a new Ryzen 9 tier encompassing the 12-core, 24-thread 3900X and the upcoming 16-core, 32-thread 3950X. A mightily impressive amount of computational power on the mainstream desktop that is competitive with intel's expensive High-End Desktop (HEDT). Furthermore, the Ryzen 9 processors, in particular, have a mammoth 72MB of Level 3 cache (L3), questionably marketed as Gamecache, which should aim to mitigate the latency issues we saw with Ryzen 2000 resulting in improved gaming performance.
As the title suggests, we will be looking at the gaming performance of the Matisse CPUs, more commonly known as the Ryzen 3000 series. With its higher base clock of 3.8GHz, boost clock of 4.6GHz and 12 cores to dispense, the 3900X lead the benchmarks in our gaming suite, though not by much. AMD's Ryzen 5 3600 with a base clock of 3.6GHz, boost clock of 4.2Ghz, and six cores is the weakest processor in the line-up but doesn't fall as far behind as you might think. For now, let's take a look at the test system and testing procedures.
CPUs
Product
Details

AMD Ryzen 9 3900X

speed: 3.8GHz/4.6GHz
core threads: 12/24
socket: AM4
tdp: 105W

Check Current Price

AMD Ryzen 7 3800X

speed: 3.9GHz/4.5GHz
core threads: 8/16
socket: AM4
tdp: 105W

Check Current Price

AMD Ryzen 7 3700x

speed: 3.6GHz/4.4GHz
core threads: 8/16
socket: AM4
tdp: 65W

Check Current Price

AMD Ryzen 5 3600x

speed: 3.8GHz/4.4GHz
core threads: 6/12
socket: AM4
tdp: 95W

Check Current Price

AMD Ryzen 5 3600

speed: 3.6GHz/4.2GHz
core threads: 6/12
socket: AM4
tdp: 65W

Check Current Price