League of Legends System Requirements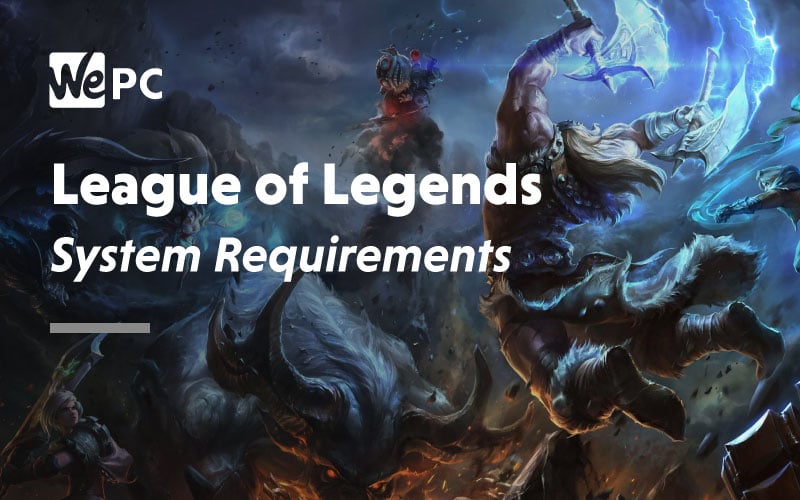 Can I Run League of Legends?
To understand whether your gaming PC can run League of Legends, please check the minimum and required system requirements below. You will also need to know what specifications your gaming computer has, to find this, please refer to our system spec guide here.
We are currently building a piece of software that will be able to analyze and instantly provide your system specs, so watch this space.
League of Legends Game Details
Release Date: 27th October 2009 (PC)
System Requirements: Very Low
Genre: MOBA
Developer: Riot Games
Publisher: Riot Games
League of Legends is a multiplayer online battle arena (MOBA) video game, developed and published by Riot Games for Windows and Mac operating systems. Initially released in October 2009, it has grown to become one of the most popular MOBA games with more than 27 million daily active players. With a strong gaming community, League of Legends has grown from strength to strength, and with Riot Games offering the game free to play, it continues to grow year on year. Below you can find the system requirements for League of Legends a.k.a LoL which include the minimum requirements, as well as our most recommended system requirements to play the game as smooth as possible.
League of Legends: Minimum Requirements
CPU: 3GHz Processor (supporting SSE2 instruction set or higher)
RAM: 2GB RAM
HDD: 12GB Free Space
OS: Windows 7, 8, or Windows 10
Screen Resolution: up to 1920x1200
DirectX: Version 9C or better
Shader: Version 2.0b capable video card
League of Legends: Recommended Requirements
CPU: 3GHz Processor (supporting SSE2 instruction set or higher)
RAM: 4GB RAM
HDD: 16GB Free Space
GPU: Nvidia GeForce 8800 / AMD Radeon HD 5670 or equivalent video card with dedicated memory of 512MB or higher VRAM.
OS: Windows 7, 8.1, or Windows 10
DirectX: Version 9.0C or better
Optimal Hardware Suggestions
League of Legends system requirements are very basic for the majority of gaming computers. So, in the majority of cases, you will not need to worry whether your computer is capable of running this game. However, for those running older gaming systems, please be aware, the minimum requirements include a 3GHz CPU and 2GB RAM.
If you are running a PC with Intel HD 4000 integrated graphics or AMD Vega 8 or 11 APU, then you will be able to play League of Legends easily. If you have a GPU with at least 512MB VRAM which supports DirectX 9 or above, then you will be good to go.
What Gaming PC Do We Recommend?
If you are looking to build or upgrade your gaming PC to run League of Legends, we recommend the following specifications:
CPU: AMD APU (2200G / 2400G)
RAM: 8GB DDR4
GPU: Integrated GPU from Ryzen APU
You can check out our $300 and $400 gaming PC builds for the entire PC build list.