Overwatch System Requirements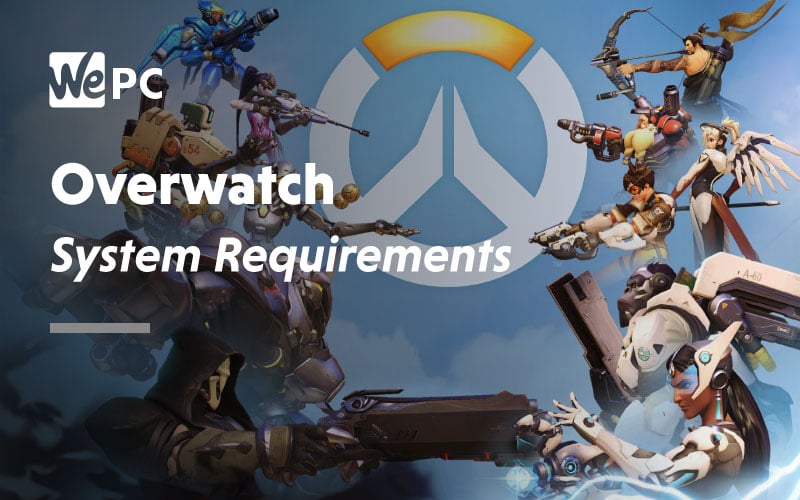 To understand whether your gaming PC can run Overwatch, please check the minimum and required system requirements below. You will also need to know what specifications your gaming computer has, to find this, please refer to our system spec guide here.
We are currently building a piece of software that will be able to analyze and instantly provide your system specs, so watch this space.
Release Date: 24th May 2016 (PC)
System Requirements: Low - Medium
Genre: FPS
Developer: Blizzard Entertainment
Publisher: Blizzard Entertainment
Overwatch is a team-based multiplayer FPS, launched in May 2016 for the Xbox One, Playstation 4, and PC and developed and published by Blizzard Entertainment. With more than 30 heroes to choose from, each with a unique style of play, players work together to secure and defend control points and escort payloads across the map in a limited amount of time. Since the launch of Overwatch, Blizzard has introduced numerous additional characters, maps and game modes all free of charge.
Overwatch: Minimum Requirements
CPU: Intel Core i3 or AMD Phenom X3 8650
RAM: 4GB RAM
HDD: 30GB Free Space
GPU: NVIDIA GeForce GTX 460 / ATI Radeon HD 4850 / Intel HD Graphics 4400
OS: Windows 7, 8, or Windows 10 64-bit
Screen Resolution: 1024 x 768 minimum
Overwatch: Recommended Requirements
CPU: Intel Core i5 or AMD Phenom II X3 or better
RAM: 6GB RAM
HDD: 30GB Free Space
GPU: NVIDIA GeForce GTX 660 / AMD Radeon HD 7950 or better
OS: Windows 7, 8, or Windows 10 64-bit
Screen Resolution: 1024 x 768 minimum
Optimal Hardware Suggestions
Excluding Battle Royal type games, Overwatch is one of the most popular FPS games available right now. And, Blizzard is still continuously introducing new content. As far as system requirements go, Overwatch is relatively low. The focus is on the GPU, and with the minimum requirements highlighting that integrated graphics such as Intel HD 4400 graphics are capable of running the game, then most people won't need to worry. However, running the game on the most basic of settings compared to trying to play competitively and at a smooth FPS is very different. Also, ensure you have enough HD space. While 30GB doesn't sound like much, for a gamer like myself, once you have installed several games, that HD space soon gets eaten up!
What Gaming PC Do We Recommend?
If you are looking to build or upgrade your gaming PC to run Overwatch, we recommend the following specifications:
CPU: AMD APU (2400G / 3400G)
RAM: 8GB DDR4 3200Mhz +
GPU: Integrated GPU from Ryzen APU
You can check out our $400 build as well as our $500 build which would crush Overwatch. We could go ahead and recommend a much more expensive build, but it isn't necessary for a game such as Overwatch. The AMD Ryzen APU with integrated Vega 8 or Vega 11 graphics is more than capable of handling this game. If you combine this with 8GB DDR4 RAM running at 3200Mhz or more and a 2.5" SSD, then you will easily be able to run the game at 1080P smoothly and with 70+ FPS.