Best Mouse for Fortnite 2022
If you're reading this article you've likely reached the top of your game with the mouse and keyboard that you've got and you're ready to step up your game.
Updated: Dec 8, 2022 5:31 pm
In a game like Fortnite each click and flick can be the difference between shame and a Victory Royale. Knowing that you could have had that extra frag but also that your equipment was the thing holding you back can be devastating. Bad equipment can also hinder your progress and training and actually make you accustomed to bad habits that you've had to use to compensate for their shortcomings.
There is a common misconception that you need to use an MMO mouse to get the highest win rate in Fortnite. This is because of the sheer number of extra keys that you can map to extra functions like switching your mats or structure. Don't get me wrong, an MMO mouse can offer a bit of an advantage in switch speed but veteran players already have the muscle memory for keyboard bindings and we wouldn't want to fix what isn't broken. More often than not, the biggest issue with inadequate or cheaper gaming mice is that they are built for accurate recoil control or instant sniper flicks that could win you the game.
We've got you covered, we've put together a list of the best mice on the market currently for Fortnite. As we said it can be difficult to know which one is the right one for you, so we've also made sure to cover all bases in terms of ergonomics and desk space. These aren't in any particular order and each one is just as good as the other, we simply wanted to make sure that the list caters to all gamers.
Our Top Picks
01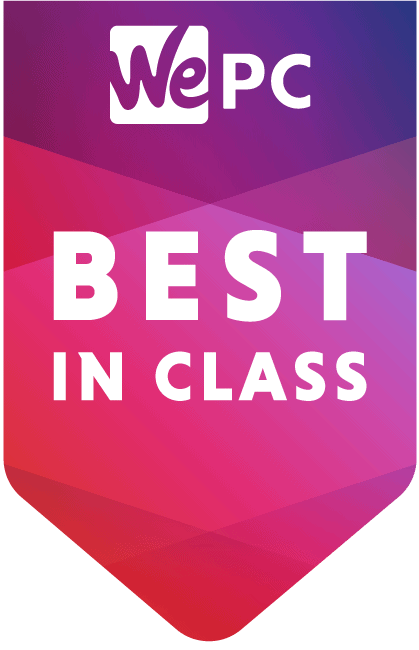 Razer DeathAdder V2
Razer DeathAdder V2
02
BenQ ZOWIE EC2-B
BenQ Zowie EC2-B Divina
03

Logitech G Pro Wireless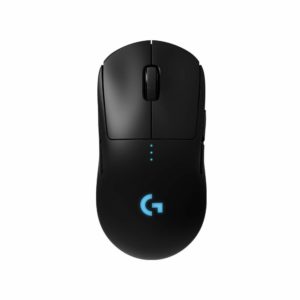 Logitech G Pro
Things to consider
As we said above, when you're thinking about getting a new mouse to boost your Fortnite abilities there are a few things you need to consider. These range from the click of a mouse button to the type of cable used. All of these things can impact your gaming ability and ultimately whether a mouse is going to win or lose the game for you.
The aspects of the mouse you're going to need to put under scrutiny are the sensor, the connection method, the weight, and the build features like the switches, feet, and extra buttons. All of these can be the difference between a victory royale and getting BM'd in the storm.
The Sensor
You know the little red light that flashes really fast on the bottom of your mouse? That's the laser that tells the mouse if it has shifted position by bouncing light off of an opaque surface and recording how long it takes to get back to the… sensor. The quality of the sensor and its polling rate determines how accurate the mouse is and how many points it can detect relative to its movement.
A good quality sensor has a range of DPI settings. DPI stands for Dots Per Inch and is a measure of how far the mouse has moved relative to on-screen pixels. The higher the DPI the higher the sensitivity of the mouse and the faster the cursor moves across the screen. In Fortnite, the higher the sensitivity the faster your character turns.
You may think that being able to turn faster is always going to be better as you can get your crosshair to an enemy's head faster. The opposite is actually true, With a higher sensitivity yes you can snap to a target faster but you seriously sacrifice accuracy and precision. If you think about it, the faster you move your hand the less accurate you can feasibly be regardless of whether there's a mouse under it. Most professional Fortnite players play with massively lowered DPI settings and further reduced settings in-game. Ninja, for example, plays with his DPI set to 400 and his in-game sensitivity set to 10% so he really has to move his mouse across the desk to get any large turns. You still want the option to increase your DPI however because on your desktop having a high sensitivity increases productivity outside of FPS games.
The polling rate is how often the mouse speaks to the computer and tells it where it currently is, the higher the better and the less likely your mouse is to skip. As long as your mouse has a polling rate higher than 500Hz you've reached a reasonable maximum.
Connectivity
The connectivity of your mouse matters for various reasons but any reasonable gaming mouse is going to connect to your PC via USB. The way it connects to that USB port is what matters. There are only 2 types of USB connections that work with gaming mice: 2.4GHz Wireless adapter and Wired USB. You can find Bluetooth mice but the response time of even Bluetooth 5.0 is still not good enough for quick reaction flicks.
Wireless gaming mice are often considered the best as you don't have a cord that can snag on your other peripherals and sometimes mess with your aim. The plus sides of wired mice are a solid connection with consistent response times and always having power meaning you can have extras like RGB constantly turned on. The other thing to consider is the type of cord used for the connection also makes a difference. Your mouse cord is going to be constantly rubbing against the edge of your desk or the side of your monitor or simply against the desk itself. It needs to be durable, a braided, anti-tangle cord is the best option for a wired gaming mouse.
Wireless mice will have a battery life of around 7 days maximum with minimal to no RGB and can have intermittent connections when the battery is running low. There is a positive however is that you can still use a wireless mouse while it's charging if it has a good enough charging cable. There are also technologies like Logitech's lightspeed connection that increase the response time of your mouse using a proprietary USB interface.
Overall it can be subjective as to which option is better, depending on your desk space and other peripherals you may have one option may be better than the other. We recommend wireless gaming mice that can be used while still charging.
The Weight
The weight of a mouse really impacts its overall 'feel', this alongside its shape and form factor can make a huge difference. The safest option in terms of shape is to choose an ambidextrous mouse as you'll easily be able to hold it, ergonomically designed mice like the Logitech G502 are good for other games but they can be very cumbersome and awkward for gaming. Having a low-weight mouse is essential for Fortnite. If you can easily move your mouse across the surface of your desk then it's a good weight but if your mouse is light enough that you barely notice it then it's a perfect weight.
The difference between an 80g mouse and a 100g mouse doesn't sound huge and normally they'd be difficult to tell apart but that extra weight increases overall fatigue after a decent gaming session and your aiming and shots can start to become sloppy. The lower weight of a mouse also reduces the friction between the feet and the mouse mat elongating the lifespan of your mouse and making it glide across the desk.
Extra features
The extra features of a gaming mouse can range from a flywheel scroll wheel to a dpi switch button. Each extra feature is going to increase the versatility of your mouse and in some places increase your gaming ability. A completely necessary extra feature would be at least 2 or 3 extra buttons. The extra thumb buttons on a mouse can be assigned to many different functions within Fortnite. If you choose to get a mouse with at least 2 thumb buttons we recommend setting 2 separate structures to the 2 buttons. When muscle memory kicks in you'll be building whole skyscrapers before the enemy even knows that you're there.
Other great features like Logitech's Lightspeed adapter can decrease the response time of the mouse and increase your overall wireless gaming accuracy.
Razer's mechanical mouse switches are also a great extra that can register mouse clicks nanoseconds after you push it past the actuation point.
All these features are additional extras as we said but there are some that we can't do without anymore. That's why we've gone through the extra you have available to you with each mouse. Make the decision for yourself but you need those extra buttons for that speed-building skill you might have been lacking.
The Best Mouse for Fortnite
In-depth Review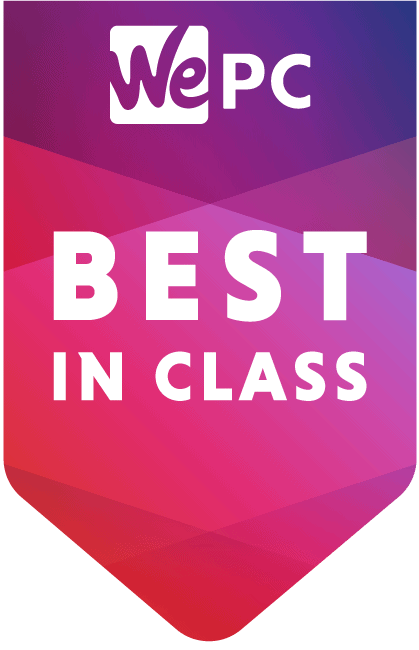 01
Razer DeathAdder V2
Razer DeathAdder V2
Sensor
Focus+ Optical (PWM 3399)
Size (H x W x D)
(127 x 70 x 44mm)
PROS
With a 20k sensor and adaptive polling rate the DeathAdder V2 can work with any desktop.
The ergonomic design matched with an 82g weight makes the mouse feel amazing in hand.
Razer's Speedflex cable is lightweight and glides across the desk for uninterrupted desk travel.
CONS
There is a lack of an ambidextrous design that means left handed people would struggle with this one.
The V2 brings with it Razer's new Focus+ 20K Optical Sensor that not only has a maximum DPI of 20,000 but it also learns and adapts to the surface it's being used on. In practice, this is meant to completely eliminate cursor drift and to a large degree, it does as it says. The built-in chip in the mouse doesn't only help with bad aim but it can also store different lighting and DPI settings directly onto the mouse. Also, with a polling rate of 1000Hz, you can't really go wrong with this sensor.
This is a wired mouse and comes with a proprietary braided cable. Razer says that their braiding method gives a Drag-Free experience akin to a wireless mouse. They also say that their Speedflex cable removes the need for a mouse bungee or cradle. During use, we did notice the cable did glide across the desk with very little resistance but how long this lasts depends on the braiding. Also, the fact that the mouse has constant power allows it to have features like RGB lighting and adaptive refresh rates.
This is a very lightweight mouse, at only 82g total you'd be hard-pressed to find a lighter mouse with as many features at this price range. Considering the mouse also comes with full 16.8million color RGB lighting and a 20k sensor this weight is definitely a feat worth noting. Any mouse under 100g is going to work well for Fortnite but that extra 18 g will be very noticeable. The mouse has been designed with ergonomics in mind and it feels great in hand. You also get 8 mappable buttons to play around with making it perfect for those speed builds.
02
BenQ ZOWIE EC2-B
BenQ Zowie EC2-B Divina
Size
Medium (120 x 61 x 40 mm)
PROS
The 3360 Gaming sensor can change from 400 up to 3200 DPI making it perfect for Fortnite and desktop usage.
The ergonomic design and smooth outer coating feel great in hand and make the mouse feel more maneuverable.
At 90g this is a good weight for a gaming mouse and will help you get those quick flicks.
CONS
Without a braided cable you might wear out the coating of the wire making it stick to the desk, impeding your gaming ability.
With a maximum DPI of 3200 and only 4 steps of adjustment, this mouse's main focus is its feel. You also have the option to adjust the polling rate directly from the bottom of the mouse itself. This is something that is normally left to the mouse to do depending on its use and surface, you can adjust this yourself to make it feel perfect for you. These onboard settings also reduce the need for any bulky software possibly increasing the performance of your in-game fps.
There isn't much to say about the cable of this mouse, it is an unbraided USB-A cable with what Ben-Q calls a 'slick' coating to reduce friction and cable drag.
As we said this mouse has been designed with feel in mind, this is why Ben-Q has created the EC2-1 as well. This version of the mouse is elongated for those of you who love to palm grip your mouse. The EC2-B however is slightly shorter and comes in about 5g lighter making it that little bit better for Fortnite. The length of the EC2-B is perfect for the average-sized hand to claw or palm grip but people with larger hands may need to resort to a claw grip.
You do get a couple of remappable buttons on this mouse which is the minimum you should be looking for in a Fortnite mouse. Those extra thumb buttons really come in clutch in tight spots.

03
Logitech G Pro Wireless
Logitech G Pro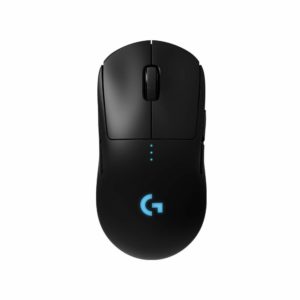 Size
Medium (125 x 63 x 40 mm)
PROS
The Hero 25K Sensor is one of the most accurate on the market.
The fact that this mouse packs in, as much tech as it does whilst maintaining an 80g weight speaks for itself.
The extra buttons and access to PowerPlay make this the ideal wireless gaming mouse.
CONS
This is the most costly mouse on the list, but it is a worthy investment.
This mouse uses Logitech's Hero 25K sensor that has a maximum DPI of 25,600! It is one of the most accurate sensors currently available and actually boosts the power efficiency of the mouse exponentially. There is a 32-Bit ARM processor built into this mouse that controls the lighting and also speaks with the PC through Logitech's Light-speed connector to adjust polling rate depending on the situation.
Speaking of the Light-speed Wireless connector, this is a fully wireless mouse that can be used while charging with the braided Micro USB charging cable that comes included with the package. The Light-speed connector is a proprietary dongle that attaches to the end of the charging cable and hugely reduces response time to below 1ms. Although this is a wireless mouse with full RGB lighting you still get 5+ days of battery per charge.
Considering all of the tech built into this mouse and the fact that it has a battery in it, the G Pro Wireless still only comes in at 80 grams of total weight. The weight of this mouse speaks for itself and you'll definitely notice the performance gain in Fortnite.
There are a few extra features that Logitech packs into this amazing package, there are between 4 and 8 customizable buttons depending on whether you enable the ambidextrous profile in G Hub. You also get access to Logitech's PowerPlay wireless charging system. If you have the extra dough then we would definitely recommend getting this charging mouse pad that charges your mouse as you use it meaning you'll never have to plug it in.
04
Razer Viper Ultralight
Razer Viper UltraLight
Movement Detection Technology
Optical
Hand Orientation
Ambidextrous
PROS
The 69g weight makes the mouse feel like an extension of your hand and increases your accuracy.
With a relatively good price tag the Viper Ultralight manages to retain most of the premium technologies like the 5G sensor and Speedflex cable.
An Ambidextrous design makes the mouse accessible to more people.
CONS
The ambidextrous buttons can't be disabled or remapped.
This is another wired mouse but it does use the SpeedFlex cable meaning you shouldn't notice the cable much if you route it properly. The wired connection also lets you light up the RGB logo on the back of the mouse.
As the name suggests, this is a VERY light mouse, in fact, it's the lightest on our list. At 69g the Viper Ultralight feels almost nonexistent in the hand during long Fortnite sessions. The ambidextrous design also means it'll be that much easier to use. This is a fairly barebones mouse to reduce the overall weight but you still have the 2 extra thumb buttons that are vital to FPS gaming.

05
Logitech G305 Lightspeed
Logitech G305
Size
Small (116 x 52 x 38 mm)
PROS
The G305 Lightspeed packs in premium features at a budget friendly price.
The month long battery life is great considering the Lightspeed compatibility.
At 99g the G305 scrapes in at our limit of 100g and in general this is still a VERY light mouse.
CONS
The lack of a rechargeable battery increases the weight and running costs.
The G305 has a slightly toned down Hero sensor with a max DPI of 12,000 which is more than ample for Fornite gaming. The polling rate is still 500+Hz so you don't have to worry about the sensor limiting you.
This mouse is also Lightspeed compatible meaning you get that 1ms response time. The only thing that seems 'budget' about this mouse is the fact that it doesn't come with rechargeable batteries. You have to use generic AA batteries which massively increases the weight.
Thankfully, even if you were to use this mouse for 8 hours a day every day, you'd still get at least a month between battery swaps.
Speaking of weight this mouse is on the heavier side at 99g but it still performs extremely well and squeaks in under the 100g threshold.
Related mouse pages
If you're interested in mouse thing aside from Fortnite check out some of our other below
Gaming mouse best of pages
Gaming mouse reviews
Final Word
---