Best cheap GPU deals for January 2023
Grab yourself a bargain with these January GPU deals
Updated: Jan 24, 2023 10:43 am
01

ASUS ROG STRIX RTX 4080 GAMING OC

02

ASUS TUF GAMING Radeon RX 6800 XT OC 16GB

03

MSI Radeon RX 6950 XT GAMING X TRIO
If you're searching for the best cheap GPU deals for January 2023 then search no more! Our deals team have been hard at work to bring you all the very best cheap GPU deals this January.
Getting yourself the best graphics card possible is vital to your PC experience, particularly when it comes to gaming. On this page, we have deals on GPUs from across to price spectrum, so there's bound to be one to suit your needs. Whatever your budget and purpose we should have a GPU that'll do the job for you.
It's also important to make sure you have the right CPU for the job so why not check out the best CPUs for gaming 2023.
Without further ado let's check out what our deals team have managed to track down.
The best cheap January GPU deals
ASUS ROG Strix GeForce RTX 4080 OC
ASUS ROG STRIX RTX 4080 GAMING OC
2,535 MHz boost, 2,205 MHz base
Currently available for a healthy $150 off at Amazon this hefty graphics card really packs a punch. This is a large GPU and you'll want to be sure you have the space to house it before purchase. With that size though you're getting an immensely powerful card with a 2,205 MHz base clock speed and 2,535 MHz boost. This card's Vented Exoskeleton offers brilliant cooling power allowing it to be pushed as much as it can be. This is a really nice deal on one of the best GPUs available right now.
ASUS TUF Gaming AMD Radeon RX 6800 XT OC
ASUS TUF GAMING Radeon RX 6800 XT OC 16GB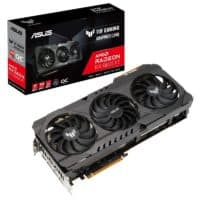 Aimed mainly at the 1440p gaming market this ASUS offering is not one to be sniffed at. This card is currently available at Amazon for $70 off. It's not quite top of the range by today's standards but this GPU boasts a healthy 16GB GDDR6 and boosted clock speed of 2155MHz, its base clock speed being 1925MHz. This is a nice little deal that could help you snag yourself a great upper-mid-level GPU that will match up to most things you can throw at it!
MSI Radeon RX 6950 XT GAMING X TRIO
MSI Radeon RX 6950 XT GAMING X TRIO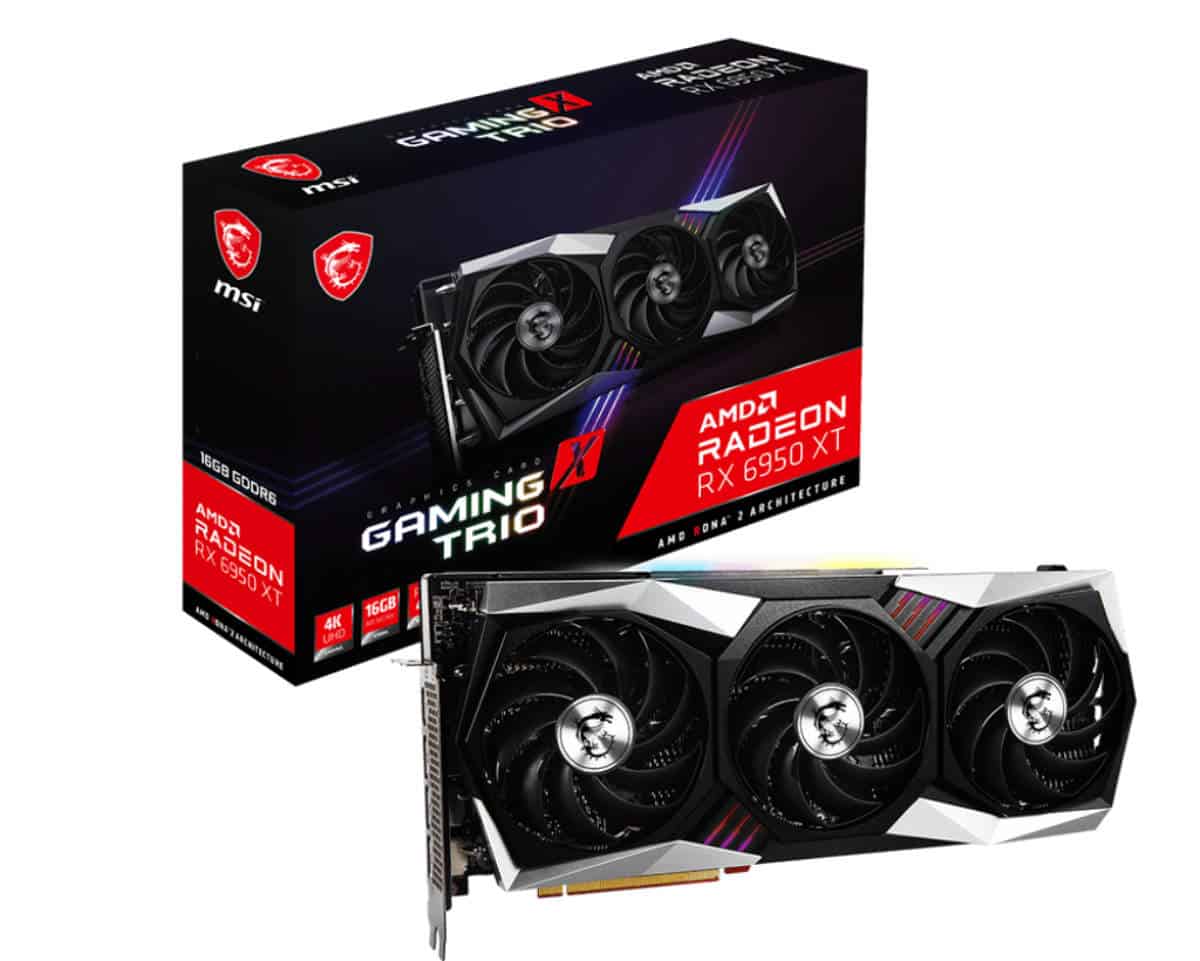 1,925MHz base, 2,454MHz boost, 2,244 game
Already coming in slightly cheaper than its Nvidia counterpart even at full price this deal is a welcome sight. The MSI Radeon RX 6950 XT is currently available for $55 off at Amazon. This card performs slightly better than some of its competitors but has a slight problem with using more power. that said this is a very capable card and with this deal, it's an appealing option.
ZOTAC Gaming GTX 1660 Super
ZOTAC Gaming GTX 1660 Super
This older, budget-friendly option is aimed at 1080p gaming and stacks up reasonably well, especially when considering its price. Currently available for 17% off at Amazon, just $239, this GPU offers great bang for your buck. Of course for this price range, you won't be getting top of the range capabilities but if you want to boost your home PC setup with a view to gaming more, this is a nice and relatively inexpensive option.
When will January GPU deals end?
Lots of retailers are running dedicated deals campaigns throughout January but this decent mean you should wait around. An awful lot of the deals retailers are offering will only last as long as their stocks do. If you see a great deal then, our advice is to snap it up, as it's difficult to tell whether it will still be there the next day. It's also worth remembering though that new deals are still popping up, so if nothing takes your fancy right now, there might be a deal for you just around the corner. Why not bookmark this page so you can check back for updates through January?
Best cheap GPU deals FAQs
How much should I spend on a graphics card?
This is entirely dependant on your budget and what you're hoping to get out of a GPU. If you're wanting to get into gaming and you're not concerned with having the very best possible hardware you may only want to spend a couple of hundred dollars. If on the other hand you want the best of the best, you're looking at upwards of $1500.
What is the best GPU deal in January 2023?
There are several great deals to be had this January when it comes to GPUs. Currently though Amazon have a great offer on the ASUS ROG STRIX RTX 4080 GAMING OC which we think is well worth checking out.
---