Get 25% off Corsair K95 keyboard early Black Friday 2021 deals
Full range of control with comfort
Updated: Nov 26, 2021 4:10 pm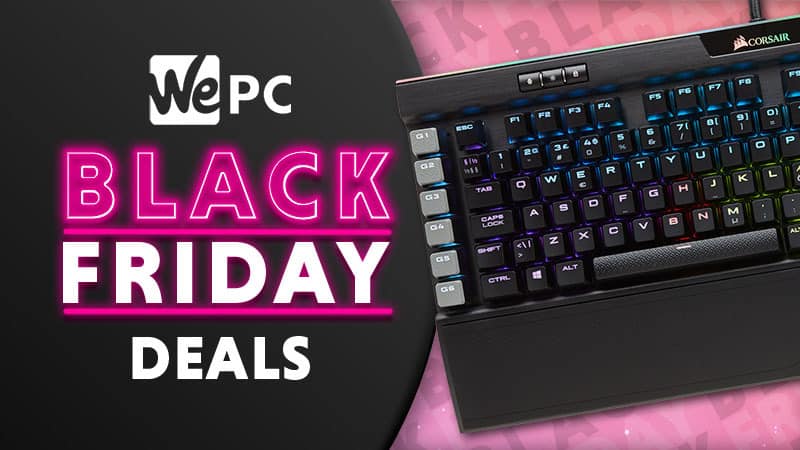 Black Friday is here! Grab the best deals at Samsung, Best Buy, Staples, HP, and Amazon today, and check out our top deals below.
The Corsair K95 keyboard is in Best Buy's early Black Friday 2021 deals and is a feature-rich gaming keyboard that will be a great choice for a new device. With plenty of multimedia and macro keys, it is a good choice for gaming and streaming, it offers plenty of colorful customizability and personalization with standard Cherry switches and keycaps. An especially good choice for integration with the Corsair iCUE family that offers plenty to choose from in color coordination with a variety of devices.
Save $50 on a Corsair k95 keyboard at Best Buy
The Corsair K95 keyboard is on sale at Best Buy as part of their early Black Friday 2021 deals, you can expect the quickest speeds with this gaming keyboard with a USB 3.0 connection and Cherry MX speed linear switches that will give you the fastest response time and smoothest experience. They're also validated for one million keystrokes and with their double-shot PBT keycaps you can be sure they will endure a lifetime of use. You'll also get ensured comfort with the included cushioned leatherette palm rest that will make sure you don't experience discomfort with extended use.
You also have extra functions on the keyboard than just your standard keys, you get a selection of six macro keys that are programmable and able to give you plenty of control, even being integrated with Stream Deck software giving you even more control on the streaming side. You even get multimedia control with control of volume, and playback right there, so you won't have to stop what you're doing to control your media giving you further control over everything. The K95 also features a USB passthrough and underside routing, meaning you can keep your desk clutter-free with plenty of choice for how you set up your devices even when space may be an issue.
If you liked this Corsair K95 keyboard early Black Friday 2021 deal be sure to check out more deals updated daily here.
---