Get 20% off a Samsung NVMe SSD early Black Friday 2021 deals
A hot deal that will speed up your system for sure.
Updated: Nov 26, 2021 4:36 pm
Black Friday is here! Grab the best deals at Samsung, Best Buy, Staples, and HP today, and check out our top deals below.
Are you still looking around for Samsung NVMe SSD early Black Friday deals? We'll sort you out with some fast PC storage. Well, Best Buy has just made some NVMe drives have just got a load cheaper, they're still the most expensive storage per gigabyte but they also benefit from being the fastest by plugging in directly to the motherboard. And now you can save around 20% on these Samsung 970 EVO Plus NVMe drives in these Best Buy early Black Friday 2021 deals. This model is the slightly older Gen 3 version of their storage, but Samsung is well known for its storage and these are nothing to laugh at still being a great choice. Especially as they do come with V-NAND memory on them making them the optimal choice for storage, especially if you're looking for an upgrade or looking to be building your system soon enough.
Save 20% on Samsung 970 EVO Plus NVMe SSD drives at Best Buy
Save up to 54% at Amazon
Samsung 970 EVO Plus 500GB
Save up to 21% at Amazon
Samsung 970 Evo Plus 250GB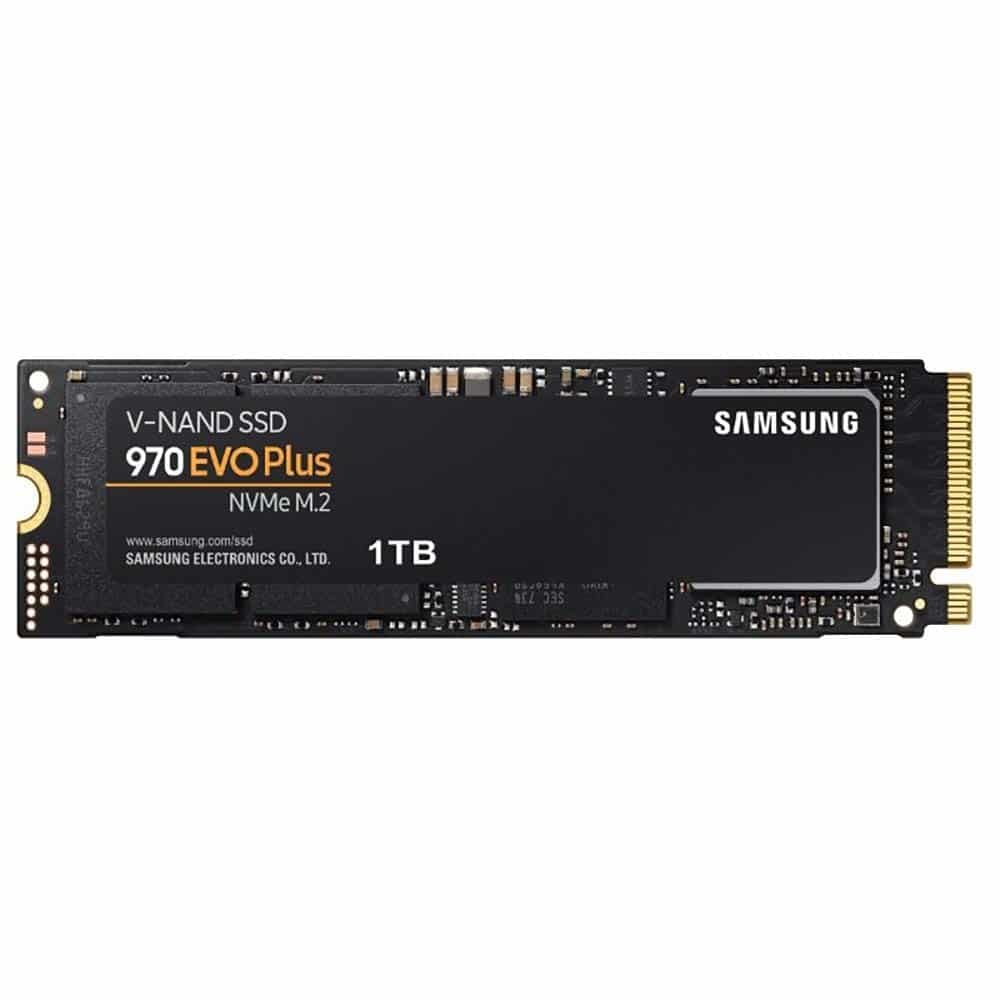 *Prices are subject to change. WePC | Let's build your dream gaming PC is reader-supported. When you buy through links on our site, we may earn an affiliate commission.
Learn more
Best Buy has discounted the whole range of the Samsung NVMe SSD early Black Friday deals, so you don't want to miss out on this. You have a variety of choices, if you just want a boot drive for that speedy Windows boot and a few programs that will launch at lightning speed then you can get the cheaper 250GB version which you can save 15% on. Or, if you want to go all-out, Best Buy can save you $90 off a 2TB version, enough for Windows and a couple of games or Windows and Warzone. NVMe drives are the way to go and with a sequential read of up to 3,500 MB/s and writes up to 3,300 MB/s for the larger varieties, these can really speed up your gaming experience and cut down on how much you're waiting around in loading screens.
Looking for more Black Friday deals? Be sure to check here where we update the page daily to bring you the newest and best deals!
---