Logitech Black Friday deals under $150 2021
Here's our best Logitech deals under $150!
Updated: Nov 26, 2021 6:08 pm
Here, we'll highlight the best Logitech Black Friday deals under $150 going in 2021. Logitech sits alongside respected names such as Razer and Corsair as the top purveyors of gaming peripherals. Countless eSports professionals and millions of gamers swear by Logitech's products to deliver the precision and reliability needed to perform at the highest level. Logitech's headsets, keyboards, mice, and mouse pads are among the most coveted out there as they are synonymous with quality at all price points. Logitech's line-up doesn't stop at gaming, though, catering to all walks of life and interests with ergonomic products, compact mice and keyboards, and even streaming gear.
What to expect from the best Logitech Black Friday deals under $150?
We expect the Logitech Pro X keyboard to sell well below its $149.99 MSRP, while a chunky discount on the G815 isn't beyond the realm of possibility. Bundled keyboard and mice deals should be a dime a dozen, too, such as the Logitech Pro gaming mouse and mechanical keyboard. The G502, G903, and Pro are also good bets for a significant price drop this year on the mouse front.
Similarly, deals under $150 on Logitech's excellent ultra-compact Streamcam are expected. Retailers will also want to ax prices on premium Logitech gaming headsets like the G733, G935, and potentially the flagship Pro X Wireless.
Logitech BRIO – Ultra HD Webcam for Video Conferencing, Recording, and Streaming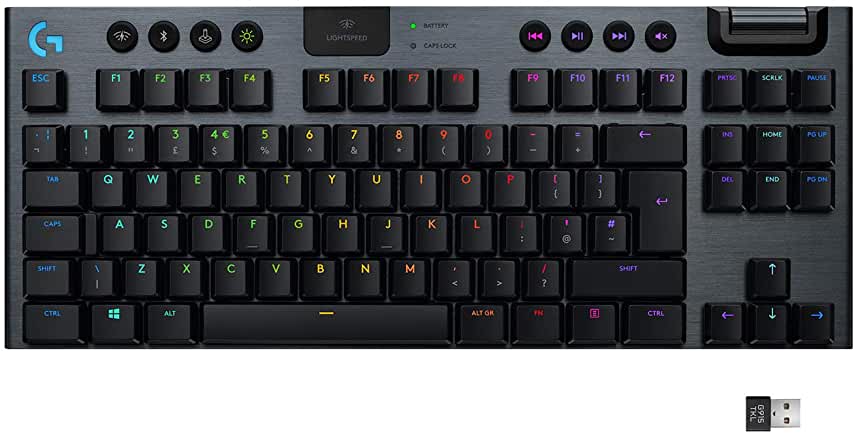 Logitech G915 TKL Tenkeyless Lightspeed Wireless RGB Mechanical Gaming Keyboard
*Prices are subject to change. WePC is reader-supported. When you buy through links on our site, we may earn an affiliate commission.
Learn more
What Logitech Black Friday deals under $50 will there be this year?
Retailers like Newegg, Amazon, and BestBuy use Black Friday to discount prices by up to 40%, so it's a great time to pick up Logitech's pricier gear. If you have $150 to spend, you open yourself up to quite a few money-saving options on Logitech premium peripherals. We've pulled together a comprehensive list of the best Logitech Black Friday deals under $150 below.
---