RX 6900 XT Cyber Monday Deals 2022
Here are the deals you can get on the 6900XT in Cyber Monday
Updated: Nov 26, 2022 2:36 pm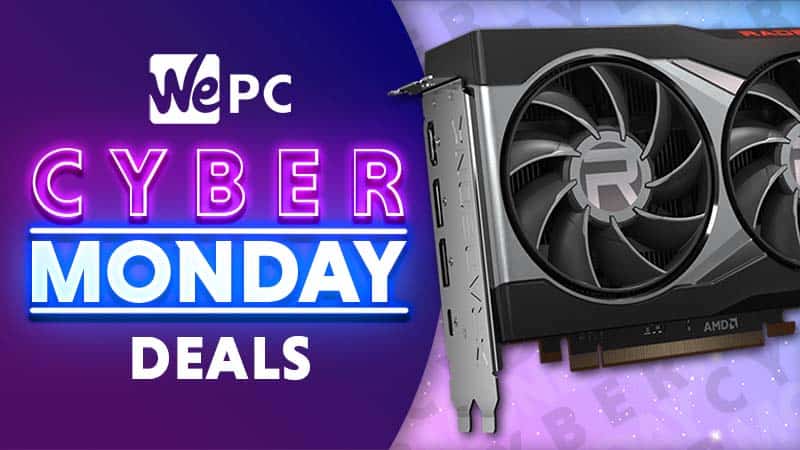 Recovering from the GPU shortage it may be a surprise to see any deals happening for graphics cards. But this holiday season we bring you RX 6900 XT Cyber Monday deals in 2022.
The RX 6900XT is a great graphics card that provides enough power to blow and ensure you have a good time on pretty much any modern game in 4K, plus it'll almost certainly handle some VR too.
That said, you might find it a bit challenging to get your hands on one right now. As the card has been sort of replaced later on in its lifespan. The RX 6950 XT has been released as a good upgrade to the card and is likely more in stock than the older pick.
But that's where we come in. To aid you in your mission for graphical excellence, we've compiled a list of the best deals on 6900XTs that are still in stock this Cyber Monday 2022.
Where to buy a 6900XT on Cyber Monday 2022?
Save 24% @ Amazon
ASUS TUF Radeon RX 6900 XT OC
Skytech Siege 3.0 Gaming PC Desktop – AMD Ryzen 7 5800X 3.8GHz, AMD 6900 XT 16GB GDDR6
Save $120 @ Newegg
XFX Speedster SWFT 319 AMD Radeon RX 6900 XT
*Prices are subject to change. WePC is reader-supported. When you buy through links on our site, we may earn an affiliate commission.
Learn more
Normally, your best bet for pretty much any Cyber Monday deal would be Amazon. The store is massive, so they typically have the largest amount of available stock, as well as the best deals around. However, because they're such a big target for bargain hunters, the chances are that they'll be out of stock unless you start buying as early as possible on the big day.
A better option might be to support more obscure retailers. While they won't all be offering stunning deals, they're less likely to immediately run out of stock because millions of people are trying to buy from them.
If you cannot get your hands on a 6800, why not try your luck on an RTX 3060 or 6800XT? The 3060 is a popular lightweight card for medium builds that are often in stock more than the giants of this generation. However, if you're set on grabbing yourself a premium quality AMD card, then we have deal-spotters for the 6800XT too.
How much will a 6900XT cost on Cyber Monday 2022?
The 6900XT has an MSRP of $999, and now finally you will find it for less than that. With prices generally falling as the new generation of GPUs comes out, there are also deals to find. With more stock available it means you may actually find so price cuts on the AMD card. With some offers for under $700 at Best Buy.
Other Cyber Monday deal pages
---