Save $75 on the Amazon Kindle Paperwhite 32GB Cyber Monday deals
Looking for an Amazon Kindle Cyber Monday deal? Here's one.
Updated: Nov 29, 2021 1:04 pm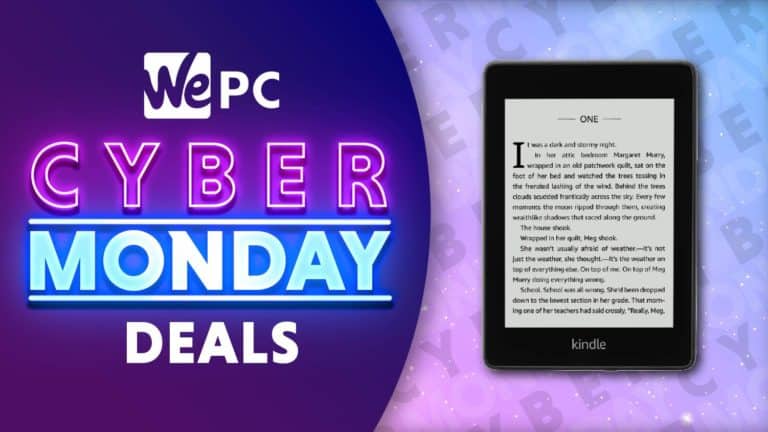 If you, like us, are growing tired of books taking up an inordinate amount of space in your home, then the Amazon Kindle Cyber Monday deals are the way to go. It's established that the Amazon Kindle is the go-to E-reader these days with its novel paper-esque display that eliminates screen fatigue and allows you to fully concentrate on the content at hand. Luckily for you, we've found a decent $85 discount on a 32GB Kindle at best buy. Let's have a look at why this is a standout in the world of Amazon Kindle Cyber Monday deals.
Save $75 on the Amazon Kindle at Best Buy – Amazon Kindle Cyber Monday deals
Reading as a hobby has sadly, been on the decline, perhaps due to the cost of books, or maybe the technology explosion that's been continually going off for years now. Either way, it's an unfortunate fact that reading has become less popular than it used to be. We think an E-Reader is a good way to counteract this trend as they are portable, take up less space than a single book, and can store thousands and thousands of books all on one device.
The primary advantage of the Amazon Kindle, aside from the huge quantity of books available, has to be the display. It's a 300 PPI Glare-free display that really does have all the visual qualities of actual paper, and if that wasn't good enough direct sunlight has no effect on the screen meaning that you can read in any conditions effortlessly and strain-free. Pretty good for an Amazon Kindle Cyber Monday deal we reckon.
If the chance to grab a top-tier E-Reader has awoken your inner bargain, check back frequently today as we are gunning for all the best deals we can find, so you know where to spend your hard-earned cash. We've got Gaming PCs, Gaming Monitors, even Samsung Jet vacuums!
---