ENEBA Cyber Monday Deals 2022
Discounted games for PlayStation, Xbox, PC, and Nintendo Switch this Cyber Monday!
Updated: Nov 11, 2022 8:53 am
The best Cyber Monday ENEBA deals in 2022, listed together on this very page.
ENEBA is where we always go to find the best video game deals, but when Cyber Monday rolls around, those deals get even better. So, lets' take a look at some of our favorite deals offerings you can get hold of right now!
ENEBA Cyber Monday Deals
Best Cyber Monday deals from ENEBA
Whether you play on Xbox, PlayStation, PC, Nintendo Switch, ENEBA is sure to have some great deals on games for you this Cyber Monday. Because they often have sales throughout the year, it can be tricky to know which deals are of the can't-miss variety. So, we've picked out our very best ENEBA deals for this Black Friday and Cyber Monday, below.
*Prices are subject to change. WePC is reader-supported. When you buy through links on our site, we may earn an affiliate commission.
Learn more
The Sims 4
The Sims 4 may have been out for a long time now, but it's still an excellent title. And, with all the expansions on offer, there are practically endless options available to you. Now, you can get hold of The Sims 4 base game for less than $5!
Assassin's Creed Valhalla
The recently released Assassin's Creed Valhalla is the latest game in the popular series and is already impressing gamers around the world. Getting hold of it for less? It doesn't get much better than that.
Gift Cards
ENEBA also offers a wide range of gift cards across Xbox, PC, PlayStation, Nintendo, and individual games and retailers. So, if you don't know what to get that gamer in your life, why not pick up a discounted Gift Card?
Cyber Monday ENEBA deals 2022
76% off
Planet Zoo – Deluxe Edition PC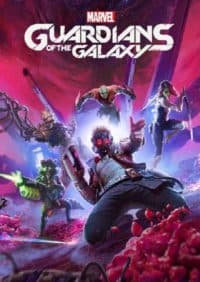 68% off
Marvel's Guardians of the Galaxy PC
24% off
Dark Souls 3 Deluxe Edition PC
Destiny 2 – PC Standard Edition
Command and Conquer Remastered – PC [Online Game Code]
*Prices are subject to change. WePC is reader-supported. When you buy through links on our site, we may earn an affiliate commission.
Learn more
How To Find The Best Cyber Monday Deals
Cyber Monday is something of a crazy event. There are limited-time deals, big red "SALE" stickers everywhere, and a general kind of buying frenzy seems to wash over people. But, there are ways to make sure you find the best Cyber Monday deals. We've written a detailed guide to finding the best deals, but here are our top tips:
Plan ahead – make a list, and stick to it!
Set up deal notifications on Amazon – make sure you're there early
Keep an eye on our pages – our team will be updating them with the best deals as soon as they go live
Set a budget – don't overspend and end up regretting your purchases

ENEBA's Cyber Monday deals are always worth your time, with some of the best prices going on tons of the most popular and highest-rated games on PC, Xbox, PlayStation and Nintendo Switch. An online store for digital games, ENEBA is one of the best places to head if you're looking for a bargain this Black Friday and Cyber Monday, with deals, offers and bargains on a huge range of action, adventure, puzzle and other games from AAA developers and hit indie studios.
Buying games from ENEBA this Cyber Monday
ENEBA has a great reputation as the place to go for deals on games on Cyber Monday. During last year's Black Friday sales, ENEBA offered some of the cheapest prices going on triple-A titles like Cyberpunk 2077 and GTAV, so we expect to see some great deals on the holiday's biggest titles this year too, including Far Cry 6, FIFA 22, Halo Infinite, Metroid Dread and Call of Duty: Vanguard.
ENEBA also frequently offers fantastic prices on items like GTA Online Cash, FIFA's FUT points, and Apex Coins for the amazing Apex Legends. If you're looking to give your in-game experience a boost this Cyber Monday, chances are that ENEBA is a great place to look to get the best deal.
Cyber Monday ENEBA deals FAQs
Will Eneba be running deals this Cyber Monday?
ENEBA will be running deals on games this Black Friday period all the way up to the end of Cyber Monday itself on November 28th.
ENEBA is a fully genuine company that you can get great discounts on game codes from. It's not a scam, and you can ask for a refund at any moment if you're not satisfied.
More Cyber Monday Deals
Check out all our Cyber Monday Deals here.
Cyber Monday Eneba deals Final Word
Don't forget – Cyber Monday deals are now live! So, if you're looking to upgrade your gaming PC, grab a new monitor, or snag a great laptop deal – now's the time to do it!
---