Samsung monitors slashed in price for Prime Early Access Sale
Samsung Odyssey gaming monitors at a fraction of the price
Updated: Oct 11, 2022 2:21 pm
Amazon's Prime Early Access event is well underway, and there are plenty of deals to be had on a variety of products. One of the most notable deals so far is on Samsung monitors, with some models discounted by up to 40%.
READ NOW: Prime Early Access monitor deals
Samsung monitors are one of, if not the best, in the industry. If you're in the market for a new monitor, then you'll want to take a look at these deals. But act fast, as they're only available for a limited time (until the end of October 12th)!
Best Prime Early Access Samsung monitor deals
SAMSUNG S65UA Series 34-Inch Ultrawide
SAMSUNG 34-Inch Odyssey G5 Ultra-Wide Gaming Monitor
*Prices are subject to change. WePC | Let's build your dream gaming PC is reader-supported. When you buy through links on our site, we may earn an affiliate commission.
Learn more
Best Samsung monitor Early Access deal
Looking for a great Samsung monitor deal? Check out Amazon Prime's Early Access deals on Samsung monitors! These deals are only available to Prime members, so make sure you're signed up before they disappear!
Samsung Odyssey G9 deal:
Samsung Odyssey G9 (C49G95T)
First on our list is Samsung Odyssey G9. Being one of the largest gaming monitors on the market, it looks down on others from position of authority. And why wouldn't it? A massive 49″ 5120×1440 curved display, 240Hz refresh rate, and G-SYNC compatibility make it easy for you to choose. Its high contrast ratio, and color rendition of the highest quality only add to unforgettable performance.
Samsung Odyssey G7 deal:
Samsung Odyssey G7 (C27G75T)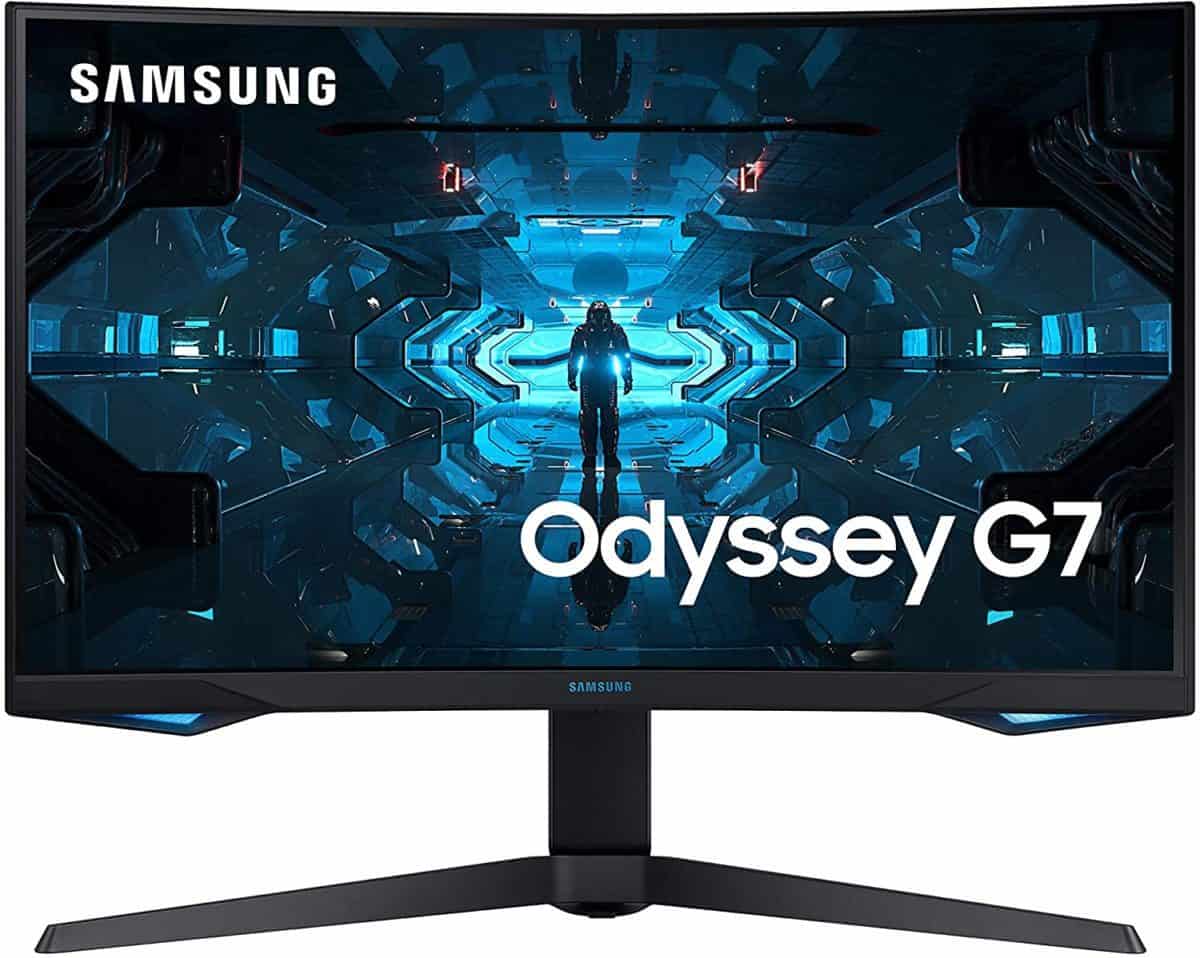 Next is Samsung Odyssey G7. It's cheaper than one above, but a performance machine nonetheless. With 32″ display with a 2560×1440 QHD resolution and 1ms response time, you're looking at a sweet and recommendable deal. More specifications include 240Hz refresh rate, quantum dot LED backlit VA panel, and G-SYNC.
Samsung Odyssey G5 deal:
Samsung Odyssey G5 is a handy budget-minded option for those who want to experience premium gaming at a relatively small cost. 27″ 1440p monitor with 165Hz refresh rate makes it a great option for its price.
Should I buy the Samsung monitor on Prime Early Access Sale?
As an Amazon Prime member, you can get early access to some of the best deals on Samsung monitors. The question is, should you take advantage of this sale?
There are a few things to consider before making your decision. First, what model monitor are you looking at? The Samsung monitors on sale are Samsung Odyssey G9, Samsung Odyssey G7, and Samsung Odyssey G5. These particular models are one of Samsung's high-end monitors, so they're priced accordingly.
If you're in the market for a new monitor and have your eye on a Samsung, then those deals could be worth considering. However, keep in mind that there are other great deals out there on other brands and models of monitors. So, if you're not set on getting a Samsung, you may want to wait and see what other deals become available closer to Black Friday. If you are set on Samsung though, Black Friday could bring even more great deals for you – Samsung products are always a hot topic for all customers worldwide.
Samsung monitor specifications & features
When it comes to monitors, Samsung is a brand that is known for delivering quality products with features that meet the needs of users. The company has a wide range of monitors in its lineup, each of which offers different features and specifications.
Samsung monitor FAQs
What is a Samsung monitor?
A Samsung monitor is a computer monitor that is manufactured by the Samsung Corporation.
What are the benefits of using a Samsung monitor?
Some benefits of using a Samsung monitor include superior image quality, clear and vivid colors, slim and sleek design, and energy efficiency.
How do I know if a Samsung monitor is compatible with my computer?
You can check the compatibility of a Samsung monitor by visiting the official website and entering your computer's model number in the search bar.
I'm having trouble connecting my Samsung monitor to my computer. What should I do?
If you're having trouble connecting your Samsung monitor to your computer, please visit the official website for troubleshooting tips.
---