$70 off the iRobot Roomba i4+ robot vacuum with automatic dirt disposal!
Save 11% with this robot vacuum deal
Updated: Oct 8, 2021 11:06 am
You can save 11% on the highly-rated iRobot Roomba i4+ robot vacuum. This model comes with automatic dirt disposal and a 20% larger battery compared to the older Roomba i3/i3+.
This impressive vacuum cleans up after you using smart navigation to map your home, vacuuming in neat rows thanks to its state-of-the-art floor tracking sensors. The dirt disposal feature means the Roomba i4 will empty itself for up to 60 days and works on carpet or hardwood.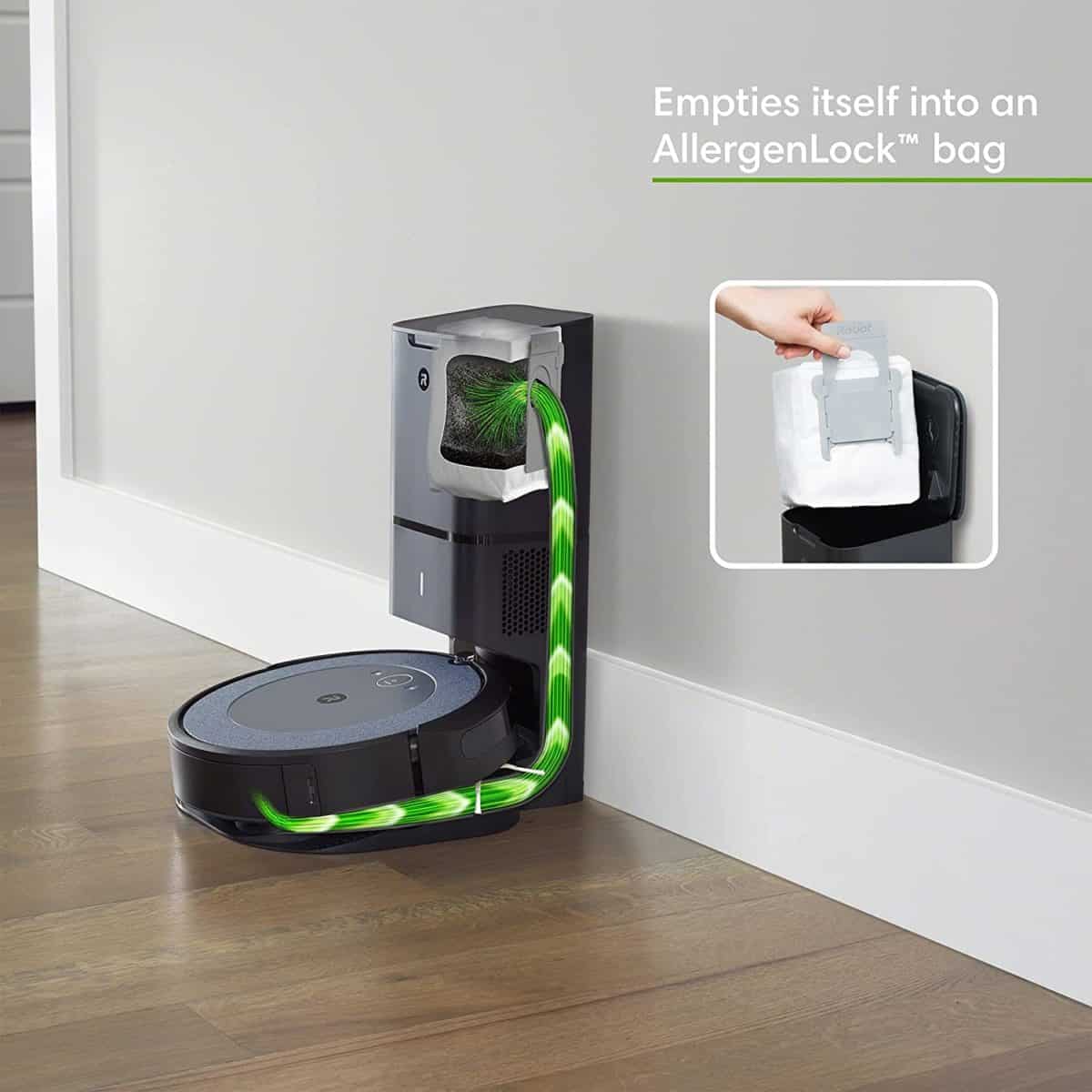 iRobot Roomba i4+ robot vacuum deal
You can make use of Alexa compatibility and the App to have greater control over the vacuum and even use voice assistant.
Roomba's are by no means cheap but once you see how convenient they are, there is no going back.
iRobot Roomba i4+ Specs
In the box, you will get the Roomba, 1 x clean base and automatic dirt disposal, 2 x allergenlock bags, 1 x extra filter, and 1 x line cord.
Retail box Dimensions: 16.5 x 17.76 x 12.7
Box Weight: 10.32 lbs.
Robot Weight: 7.44 lbs.
Robot Dimensions: 13.26 inches wide x 3.63 inches high x 13.34 deep
Battery Type: Lithium Ion
---