Best gaming chair for editing 2023
We take a look at the best gaming chair for editing. Stay safe on that timeline!
Updated: Jan 5, 2023 10:43 am
Finding the best gaming chair for editing is less hilariously specific than it might sound as we're convinced that the Venn diagram of editors and gamers has considerable overlap.
Additionally, the priorities in terms of ergonomics, comfort, and build quality are identical. Think about it, both pursuits require sitting in a chair for hours on end, and painting concentration.
So, we're going to be concentrating on finding a chair with a good mix of ergonomics and overall comfort, additionally, being able to adjust the chair is a big bonus.
Best gaming chair for editing: Secretlab Titan EVO 2022
Unsurprisingly, we've gone for the Titan Evo as our top pick. It's got outstanding comfort and comprehensive ergonomics, and it's the most adjustable chair we've tested here at WePC.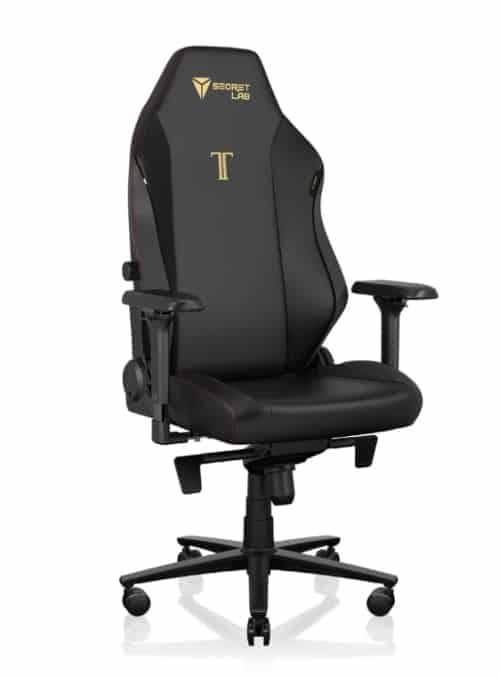 Secretlab Titan EVO 2022 Series
Height range (Medium Size)
5'6″ – 6'0″
Height adjustment range
75mm
A particular stand out is the wide recline angle and tilt lock. these features are valuable for both editing and gaming, as they combine to allow you to find the best angle for any given task.
You can lurch forward for lengthy periods of concentration, or lounge back for watching your rough cuts or playing less intense games.
If you're looking for the best gaming chair for editing, it has to be the Secretlab Titan EVO 2022 Series.
Best gaming chair for video editing: noblechairs HERO TX
noblechairs is one of our favorite purveyors of gaming chairs. They are reasonably priced, comfortable, and easily ergonomic enough to withstand a full day of editing and/or gaming.
noblechairs Hero TX – Anthracite
Adjustable backrest angle
90° to 125°
The HERO TX, specifically is a great chair for both as the firmness of the padding helps coax your body into a healthy state, as slouching just ain't comfy here.
This might sound a bit too strict, but really does work, and is probably the best gaming chair for pure concentration, whether it be on the Sony Vegas timeline or CS:GO battlefield.
---