Best gaming chair for elderly people 2023
Finding the best gaming chair for the elderly gamer in your life
Updated: Jan 3, 2023 2:33 pm
Finding the best gaming chair for elderly people might seem like a silly purpose for a page, but it really does make sense when you think about it.
Video games have existed in some form since the 50s. Given that we are now seven decades past that, many of the first gamers have gotten to the point where they're considered elderly.
We normally concentrate on a demographic ranging from teenagers to people in their thirties, with most of us here at WePC falling somewhere in the middle of that range.
However, in order to represent a demographic that's typically under-represented, we're going to find the best gaming chair for elderly people today.
Best gaming chair for elderly people: Secretlab Omega
We realize it probably seems like we simply slap a Secretlab chair in at any given point, but they can be so extensively adjusted that only those on the extreme ends of the bell curve.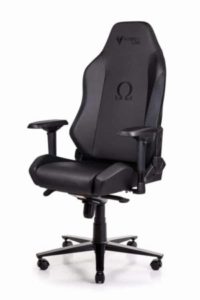 Sitting Height
18" – 21.5"
Every aspect of the chair can be adjusted to increase comfort, perfect for the elderly that need certain aspects to be just so.
Comfort is going to be the name of the game here. Moreso than rigid ergonomic efficiency or inspiring designs.
This is why we've gone for the Secretlab Omega. It's known to be far softer than the Titan, and the squishy memory foam lumbar and neck cushions are a lovely place to settle into, and certainly a shout for the best gaming chair for elderly people.
Second-best gaming chair for elderly people: NeueChair Obsidian
We're coming out of left field with this one, but if we're going for comfort for the elderly, a breathable option is needed here.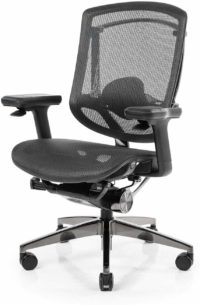 Sitting Height
19.3" – 22.4"
It might be pretty expensive, but it's built well, looks modern, yet understated, and automatically reclines well enough to gently cradle the user's body.
It might not have any fancy pillows or cushions, but it's so well-designed that it doesn't really need any help. Oh, boy Nanna's gonna be happy with this one.
---