Best monitor for New World in 2023
Out of this New World gaming monitors
Updated: Feb 16, 2023 2:05 pm
New World, an open-world MMORPG, is more than just a mere gaming experience.
It's a virtual odyssey, a captivating journey to a place where reality and fantasy blend seamlessly together. A place where you can claim vast landscapes, lose yourself in a richly detailed world, and forge your own legend.
The game's breathtaking experience is reflected by gaining enormous popularity with each day passing since its release in September 2021, just one and a half years ago!
READ NOW: best mini LED gaming monitor
Of course, for a detail-wealthy open-world game like this, that also doesn't shy away from action scenes, you'll want a screen that'll translate all the beauty of New World.
You're at the right place for that! Those are the two that will change the way you see New World forever.
So, if you're looking for the best gaming monitor for New World, we've got you covered!
Best monitor for New World: Alienware AW3423DW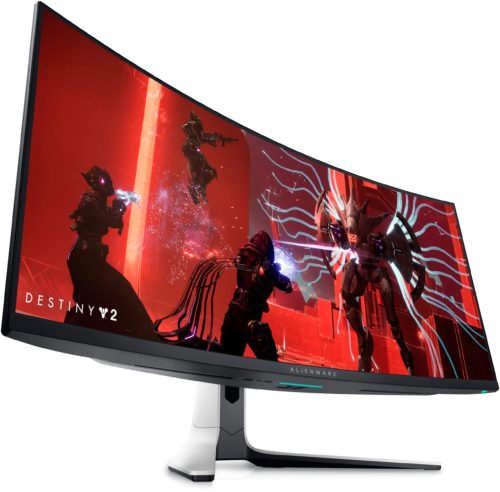 Dell's finest masterpiece, Alienware AW3423DW is the ultimate display for immersing yourself in New World. With its 34-inch ultra-wide curved screen, you'll be transported right into the action, unlike anything you've ever experienced before. The monitor comes with a 3440×1440 resolution, along with sky-clear imagery and an evocative color palette. The pixel density is so sharp that even the tiniest details are visible, making it easier to spot hidden treasures and secrets scattered throughout the game's expansive universe.
READ NOW: best 4K HDR gaming monitor
Now we've come to the best. Alienware AW3423DW proudly bears a QD-OLED panel, a new display technology that is getting adopted more and more with the new high-end monitors. Why is it so beneficial for New World gameplay? QD-OLED panels have much greater colors compared to traditional, LCD-powered IPS panels. Look up the difference – it one picture is worth a thousand words in this situation.

From other things, Alienware AW3423DW has a 1ms response time, which is exactly what you should expect from a monitor of the highest end. There is also NVIDIA G-Sync technology, to additionally support your endeavors by destroying screen tears and stutter.
Next best monitor for New World: LG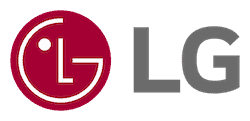 LG 27GP850-B UltraGear Gaming Monitor
Max Display Resolution
2560 x 1440
Features
G-SYNC, FreeSync Premium
Very few can match the Alienware AW3423DW, but LG 27GP850-B is a formidable contender for the title of the best monitor for New World. Its 27-inch display and 2K resolution provide you with more than enough space to receive the most from the game. The monitor's IPS panel can't compete with QD-OLED but still has incredible detail and colors.
READ NOW: best ultrawide gaming monitor
LG 27GP850-B has a pretty high 180Hz refresh rate. It's not as high as the 240Hz, but it's a minuscule difference to be fair. 180Hz is really more than enough for what the New World requires, and the monitor's 1ms response time just ensures that the gameplay is as responsive as it can possibly get. With LG 27GP850-B, you can battle demons, explore new territories, or simply take in the game's beautiful lands, you'll be able to do it all with ease, and pleasure.
---