This Black Diamond V2 build by busone10 is a true premium-level enthusiast build for those who take their passion for PC gaming to the ultimate level. If you don't have money to burn, look elsewhere, because this setup spares no expense, but by God you can tell.
EK-CoolStr​eam Classi​c PE 360
MOD-ONE Fu​ll Length ​Cables
EK-Quantum Vector Trinity RTX 3080/3090 D-RGB – Nickel + Acetal
EK-Quantum Velocity RGB – AMD Nickel + Acetal
Corsair QL Series, Ql120 RGB, Triple 120mm RGB LED Fan
Corsair MP600 Forces Series Gen4 1TB SSD
Seagate IronWolf NAS 12TB 3.5″ 7200RPM HDD
ZOTAC Gaming GeForce RTX 3090 Trinity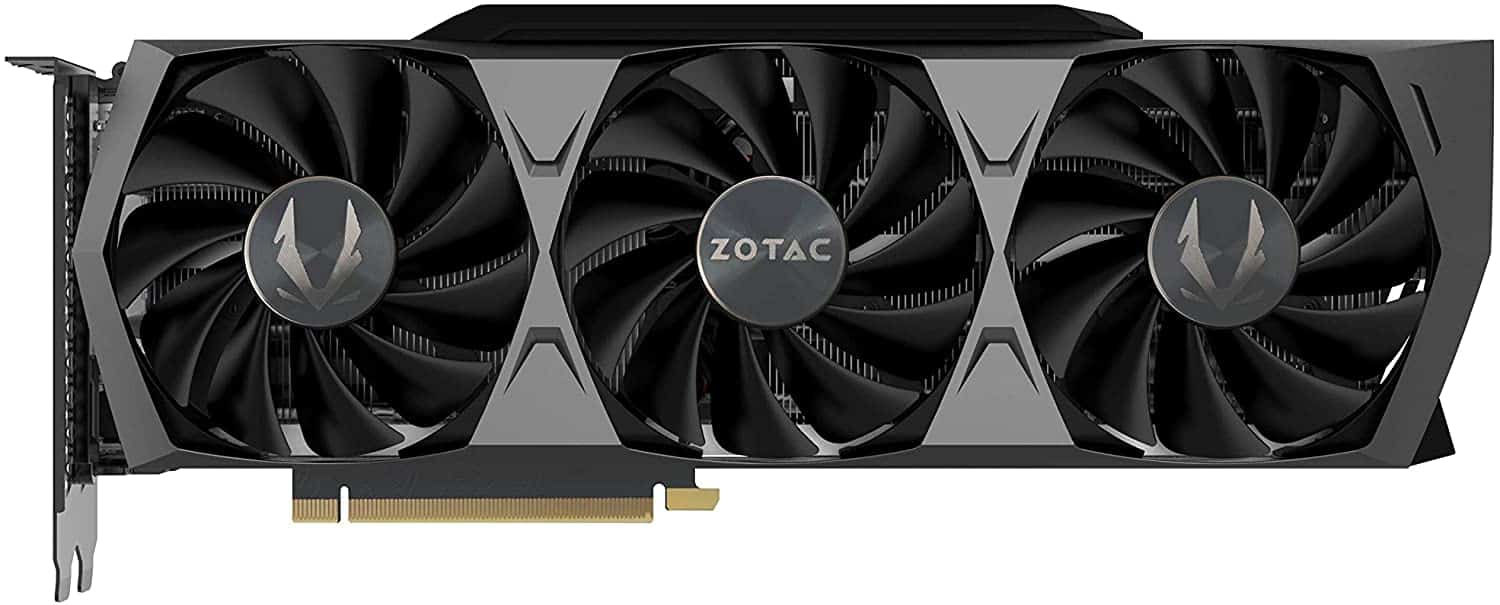 Order This Build On Amazon
CORSAIR Dark Core SE – RGB Wireless Gaming Mouse
Corsair K55 RGB Gaming Keyboard
Customizable LED backlights, media keys, macro keys, optional software
Acer Predator Gaming X34P
The following parts that busone10 included in his build we do not have direct links for, but you should be able to pick up with some quick internet searching or replace with a similar product:

CyberPower LX1500GU-FC UPS External Power Supply

EK-XRES 10​0 Revo D5 ​PWM (Incl.​ Pump) Res​ervoir Pum​p Combo

Thermaltak​e V-Tubler​ PETG Tube​ 16mm (5/8​") OD 1000​mm 4-pack

Fittings from EK and Bitspower
What We Like About This Build
This is one of those setups where the water cooling solution actually adds to the overall aesthetic, the clear tubing and fluids used really serving to accentuate the refracting light coming off the Corsair iCUE RGB fans.

The uniform black, grey and ice white components all look like the seamless part of some slick sci-fi machine, though changing the RGB controls on the fans can give different effects.

In terms of power, the Zotac GeForce RTX 3090 is frankly a ridiculously powerful piece of kit, if your budget can stretch to one, and the watercooling offers plenty of opportunity for overclocking of both this and the AMD Ryzen 9 3900X CPU.

The Acer Predator X34 1440p curved monitor provides a fully immersive gaming experience.
Recommended Our Custom PC Builds