While the free-to-play genre has gotten a bad rap over the last couple of years, for those who are on a tight budget, F2P games are a great way to pass the time. While most of these games will have some of those dreaded microtransactions, the best free pc games out there operate under a very generous free-to-play model that doesn't require the player to sink in cash to progress.
In this article, we'll go through some of our top picks of the best free PC games out there. We've made sure to hit a variety of genres to give you the best idea of what's really out there.
Best Free PC Games
While we are going to try and keep this list short and sweet, we'll no doubt have missed off a couple of fan-favorites! Remember, this isn't a definitive list of the best free PC games, if you look hard enough, you're sure to find one that resonates with you.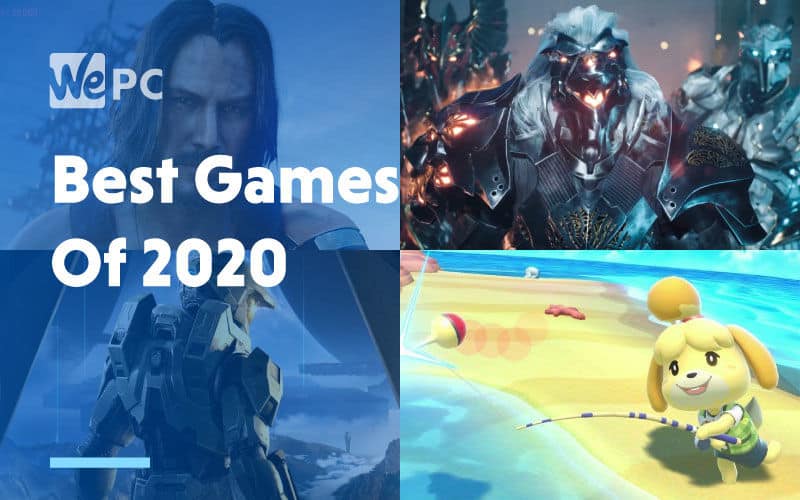 The Best Games Of 2020: 10 Games We're Looking Forward To The Most
Take a look at our top picks for the best games of 2020 across PC, Playstation, Xbox, and Nintendo Switch. Did your favorites make the list? Click below to find out!
1. Destiny 2
Release Date: 6 September 2017
Genre: First-person shooter
Publisher: Activision
We're kicking off our list with one of many people's favorites, Destiny 2. While not originally a free-to-play game, Destiny 2 recently gave players the core game, the Leviathan raid, and some PvP modes for free.
A sequel to the immensely popular Destiny 1, in this new addition players are able to team up with their friends to take on adventures, gather rare loot and even engage in some PvP. For the hardcore gamers among us, Destiny 2 has some increasingly difficult end-game raids that players can test their might against.
2. Magic the Gathering Arena
Release Date: 26 September 2019
Genre: Digital collectible card game
Publisher: Wizards of the Coast
If you are a fan of Magic the Gathering but haven't heard of this title then you're in luck! Magic the Gathering Arena is a completely free-to-play edition of this popular tabletop card game.
In Arena, you'll be able to compete in single and best of three duels in both Standard and Historic formats. The standard format mirrors the real-life format and includes the latest sets that Wizards of the Coast has released.
You'll also be able to get stuck into drafting on this game, all for free! While there is plenty of gold and gems to be earned, Magic the Gathering Arena is generous enough with its daily quests that you'll be able to afford a draft at least once a week – where you'll keep all the cards you draft!
3. World of Tanks
Release Date: 12 August 2010
Genre: MMO, vehicular combat
Publisher: Wargaming
What's a free-to-play list without a little strategy, right? World of Tanks is an easy to pick up but difficult to master tank simulator game that pits two teams of tanks against each other in a fight to the death.
You'll progress up the ranks to earn more powerful tanks to master and fight against your opponents. Each tank has different attributes and a completely different playstyle. Matches aren't a simple rock-paper-scissors mix of action however if you hone your skills you can take down some of the more powerful tanks and cause quite an upset.
4. Path of Exile
Release Date: 23 October 2013
Genre: Action role-playing, hack-and-slash
Publisher: Grinding Gear Games
Old school fans of the Diablo franchise were a little bit disappointed when Diablo 3 first launched, with some seeing it as too much of a departure from the gameplay and worldbuilding they have enjoyed so much in Diablo 2.
If you've been looking to fill an ARPG sized hole in your games library, Path of Exile is a completely free and completely amazing choice. With a constant stream of free updates you can enjoy, this game takes what made Diablo 3 so popular and continues to expand on it.
With multiple classes and an absolutely massive skill tree to work through, if you let this title grab you, it will happily steal many late evenings of your life away!
5. Fortnite
Release Date: 25 July 2017
Genre: Survival, battle royale
Publisher: Epic Games
Last but not least, one of the runaway successes from recent years, Fortnite has built up a massive community of players and streamers that have fallen in love with this battle royale game. With a player count of over 250 million, you'll be able to find a game almost instantly, no matter the time of day.
This last-man-standing game has weekly updates to keep players coming back for more. Dropping into a battlefield with 99 other opponents, players will have to collect, build and fight their way to victory. No two games are the same and the addition of cross-play means you'll be able to link up with your friends no matter the platform.
Final Word
This is by no means an exhaustive list of the best free PC games. We've tried to hit a couple of different genres for you in this article but there are many great games that aren't on this list.
Some honorable mentions are League of Legends, Team Fortress 2, War Thunder and Star Wars: The Old Republic. Speaking of Star Wars, we have an upcoming article that focuses more on MMORPG's so be sure to look out for that one.
Any of these titles are a great way to pass a weekend. If you find you really love the title, there's nothing stopping you from engaging in a little bit of the microtransaction economy either! Some of these games offer more than others when it comes to purchases and some of the cosmetic items are really special.
Have we missed your favorite game on our list? What is your go-to free PC game? Let us know in the comments section below! We love rounding up our favorite titles, be sure to keep an eye out for lists just like this.