Destiny 2 Defiance of Yasmin: How to Get and God Rolls
Updated: Sep 5, 2022 4:55 pm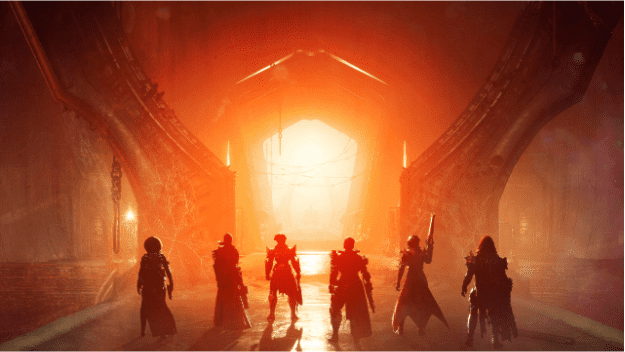 Sniper Rifles in Destiny 2 are among the most reliable weapons in the game for both PvP and difficult PvE content. The Defiance of Yasmin is finally here in Destiny 2 as part of the King's Fall raid.
The weapon drops from multiple encounters in the raid and it can also get some raid-exclusive perks.
Here is a rundown of all the god rolls for the weapon that you should be farming for.
READ MORE: Destiny 2: Eververse Weekly Rotation
How to Get Defiance of Yasmin
The sniper rifle drops from the Warpiest or the Daughters of Oryx encounters of the King's Fall raid. You can farm the random drops only once per week, per character and to maximize your chances, you should clear King's Fall every week on three characters for additional chances to get that perfect roll.
PvE God Roll
Barrel – Extended Barrel (+10 Range, -10 Handling, +10 Recoil)
Magazine – Accurized Rounds (+10 Range)
Perk 1 – Firefly (Precision kills with this weapon increase reload speed for a short time. Defeated targets explode, dealing Solar damage to nearby enemies)
Perk 2 – Vorpal Weapon (Increased damage against bosses, vehicles, and Guardians with their Super active) or Firing Line ( This weapon deals precision damage when near two or more allies)
PvP God Roll
While the Defiance of Yasmin might not be the best sniper rifle around for PvP, it feels very satisfying to use and only time will tell if it gets picked up over something like the 1000-Yard Stare, which has been the go-to sniper rifle in PvP for a while now, especially in Trials.
Barrel – Extended Barrel (+10 Range, -10 Handling, +10 Recoil)
Magazine – Accurized Rounds (+10 Range)
Perk 1 – No Distractions (Aiming down the weapon sights for a short duration reduces flinch)
Perk 2 – Opening Shot (Improved accuracy and range for the first shot of the attack)
Destiny 2: Lightfall was announced recently and we cannot wait for its release next year. You can check out our Lightfall coverage to find out more about the expansion. If you want to check out the reveal cinematic and other details, you can head to Bungie's official website.
---