Elden Ring Multiplayer – Will it be available and how will it work?
Can you share the Elden Ring experience with your friends? Find out all right here
Updated: Nov 30, 2021 2:29 pm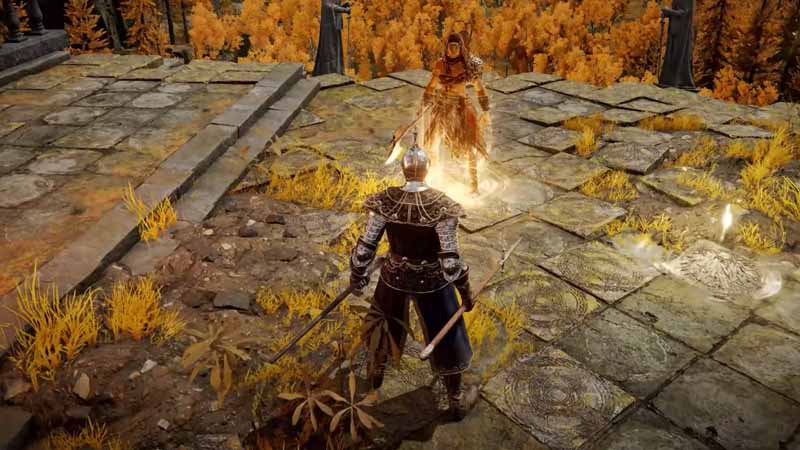 FromSoftware fans have been chomping at the bit for any sort of information about Elden Ring, the highly anticipated new entry into the souls-like genre. Thankfully, we've all been treated to a pretty extensive look at what the game has to offer courtesy of a 15-minute first glimpse, featuring different mechanics, how the world will work, and what a lot of people were wondering about – how the horse riding feels.
Additionally, a bunch of you out there have been wondering if Elden Ring will share the same multiplayer elements as previous FromSoftware games or whether they'll be new additions to the formula, improving on the core people know and adore.
That's what we'll be discussing here. First off, if Elden Ring will have multiplayer and then moving along to what elements could go into this potential function so you're as clued up as possible come launch.
Will Elden Ring have multiplayer?
The short answer is yes, FromSoftware has chosen to include multiplayer elements with Elden Ring. This is likely because it has worked so well with the Dark Souls franchise and if it was left out, people would certainly be questioning why. But, how does it work? Is it similar to other FromSoft entries? Or a complete rework? Let's find out.
How does Elden Ring multiplayer work?
So, with the 15-minute gameplay reveal, we saw a bunch of pretty epic stuff that's going to be included in Elden Ring. What was also showcased were a few different elements from the multiplayer aspect of the game. Let's run through them now.
First off, the classics return from games of old with the inclusion of both PVP and invasions. These will work in a similar way to the older generation of games and will likely use an item to do so.
However, it does look like there is a huge new addition to how multiplayer works with Elden Ring. Instead of the usual summoning to help you out with bosses, if the 15 minutes of gameplay is anything to go by, you can actually work cooperatively with players online to progress in the actual world. This means you can traverse the great landscapes, delve into dungeons, and much more with the help of friends around the world. This is something that has not been previously available and is certainly a welcomed addition to not only Elden Ring but any FromSoft games moving forward.
One surprising omission from the gameplay reveal is the lack of 'bloodstains' on the floor from other players as well as notes. This is something that has been a main staple in all FromSoftware games so it's likely that it just wasn't touched on and will be in the final release.
---