How to refund Elden Ring
Eldin Ring not your kind of thing? A poor PC port got you regretting your purchase?
Updated: Feb 26, 2022 4:36 pm
The latest FromSoft Action RPG Elden Ring is here, but it isn't without its issues. If it simply isn't your cup of tea or isn't performing as expected here is how you can refund Elden ring.
How to refund Elden Ring on Steam
Starting with the most likely. Elden ring has some PC port problems, from optimization to various issues getting the game to run. If you want to try and fix these faults such as stuttering, you can follow our guide here. Bandai themselves have had to give a formal apology for the current state of the PC port. To refund your copy of Elden ring on Steam, follow our guide here.
How to refund Elden Ring on Playstation Store
While Elden Ring has no reported issues running on PS4 and PS5 that doesn't mean you may not be enjoying it. To refund a game with Playstation you need to contact them directly through this link. Click on the PS Store and Refunds button. From there Playstation asks you to send an email. Providing your refund request is within the first 14 days of purchasing it on the PSStore you should be able to get one. If you bought your copy physically you won't be able to do this.
How to refund Elden Ring on Xbox
Like Playstation provided you are under two weeks and haven't played the game for an extensive amount of time, you can get a refund through Xbox's request a refund page. Simply log into your account once you click the link, navigate to your order history and confirm that is the item you wish to refund. Then you simply have to wait if Xbox thinks it's in line with their policy and gives the refund.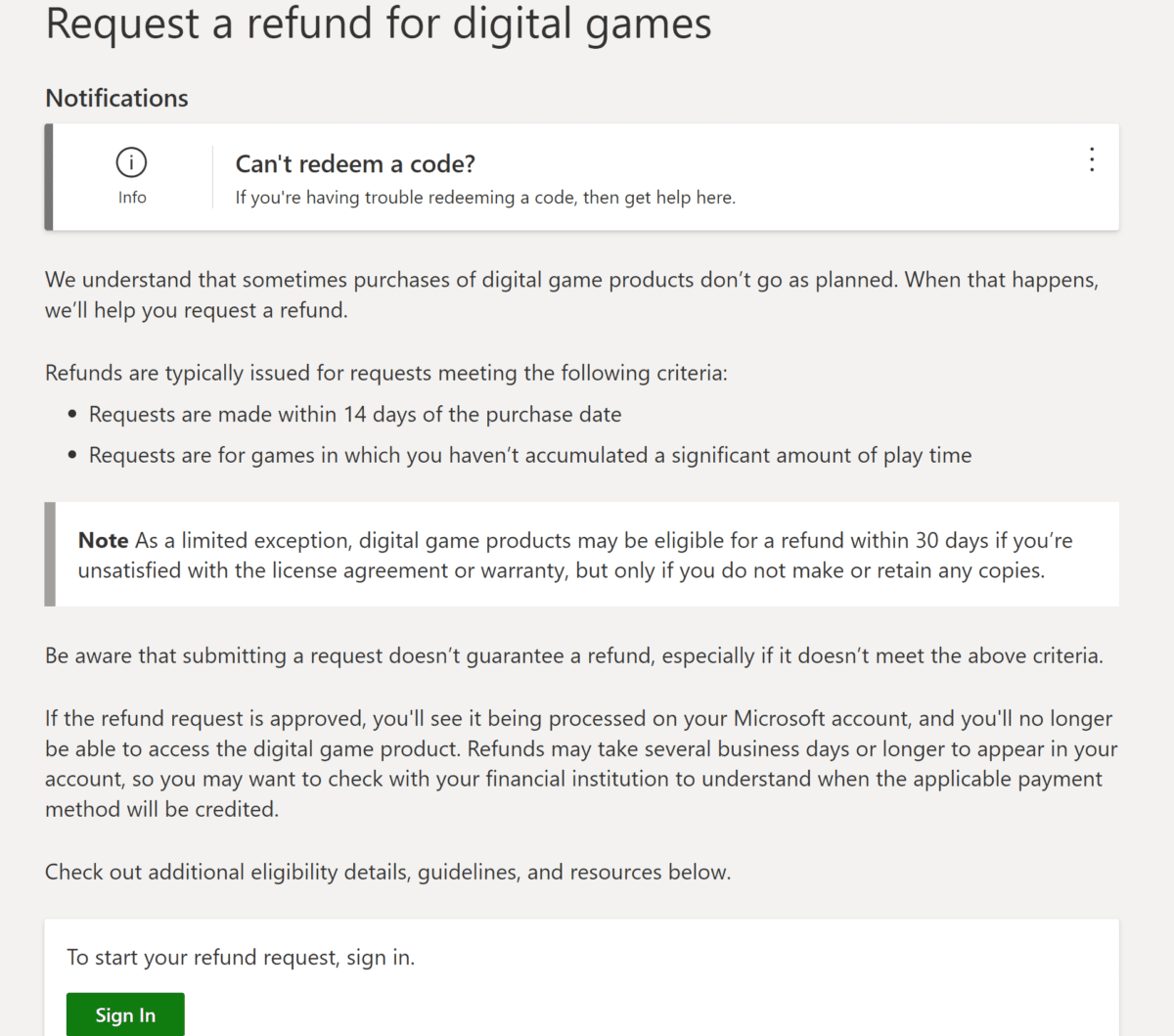 In Store refunds
Simply take your receipt and game to your bought Elden Ring from. They should give you a full refund depending in the refund policy.
Amazon
With Amazon, it is a bit vaguer. The criteria for refunds is all about if an item is damaged or incorrect. The chances of you being able to refund it through Amazon are not very likely. But it's worth a shot.
---