Jurassic World Evolution 2: 'Ensure the Allosaurus is safely enclosed' bug fix
Avoid any potential pitfalls in one of the first Jurassic World Evolution 2 missions with this quick guide
Updated: Nov 30, 2021 3:08 pm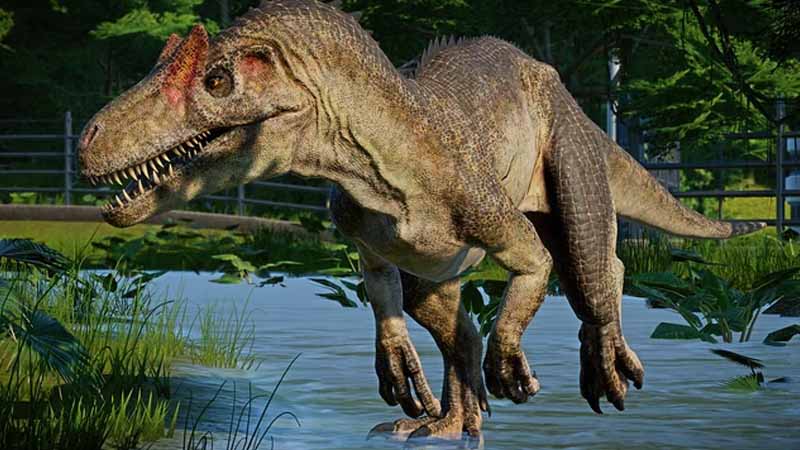 Jurassic World Evolution 2 certainly tests you as a park keeper, making you do a variety of tasks to ensure your dinosaurs are of good health, the park itself is safe and secure, and more.
If you're making your way through the missions of Jurassic World Evolution 2, you've probably made it to the second Washington mission. In this particular task, you have to heal and ensure the safety of the Allosaurus complete it. However, there has been a number of reports that players have not been able to tick this task off and progress.
Unfortunately, this is down to a small but fatal bug in the mission itself which won't allow you to move past the 'Ensure the Allosaurus is safely enclosed' stage.
If you're having difficulty with this portion of the mission, let's help you out.
How to complete 'Ensure the Allosaurus is safely enclosed'
So, you're encountering issues with the 'Ensure the Allosaurus is safely enclosed' part of the Jurassic World Evolution 2? Well, we've got you covered. Let's go through what you need to know so you can squash this pesky bug and get on with your dinosaur handling endeavors.
First off, you need to make sure that you're actually encountering this bug and it's not just poor placement of your fences around the Allosaurus. The easiest way to see this is to open up your park view by pressing the Triangle or Y button. This will allow you to fully see if there are any gaps.
Additionally, while being quite obvious, you need to be 100% sure that any other dinosaurs have been removed from your Allosaurus pen as this will halt progression also.
If the fences are in fact secure and there are no other dinosaurs around, then you have sadly got the bug that is plaguing players.
To counter this annoying issue, build a new enclosure for the Allosaurus, put the dinosaur in there, and when it wakes up, you should see some progression on your meter. After it has been fully filled, you can then put your Allosaurus back in the original pen and your objective should finally be complete.
---