Forza Horizon 5 character customization – New features & how to use
Everything you need to know about character customization in the latest entry to the Forza Horizon franchise
Updated: Nov 30, 2021 2:48 pm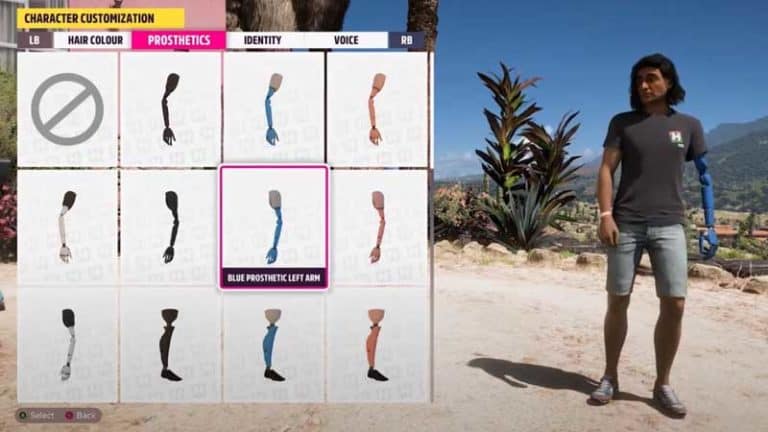 Forza Horizon 4 had pretty robust character customization for a game so focused around the cars themselves, and with Forza Horizon 5, Playground Games has gone one step further with said feature, building in new aspects to ensure everyone feels involved.
We think that the Forza Horizon 5 character customization function is something that players of old jumping in will certainly be pleased with, and something that newcomers to the franchise can utilize to truly make their driver their own.
Enough bigging it up though, let's get into what Forza Horizon 5's character customization entails.
Forza Horizon 5 character customization options
There's certainly a solid number of character customization options included in Forza Horizon 5 with some fantastic franchise firsts that will be certainly welcomed by all. Here is a full list of all the character customization options available:
Character
Hair
Hair Color
Prosthetics
Identity
Voice
Tops
Jackets
Dresses
Legs
Ankle
Feet
Hats
Eye
Face
Wrist
Hands
Outfit
Emotes
As you can see, there are a whole host of new, inclusive variables that you can choose from. A couple to note are Prosthetics and Identity which are nothing short of fantastic and you'll likely see built upon in other games going forward. Additionally, you can go much more in-depth with tuning your character's outfit over Horizon 4 thanks to more clothing options than ever and the inclusion of more limbs to tailor-make.
How to customize character in Forza Horizon 5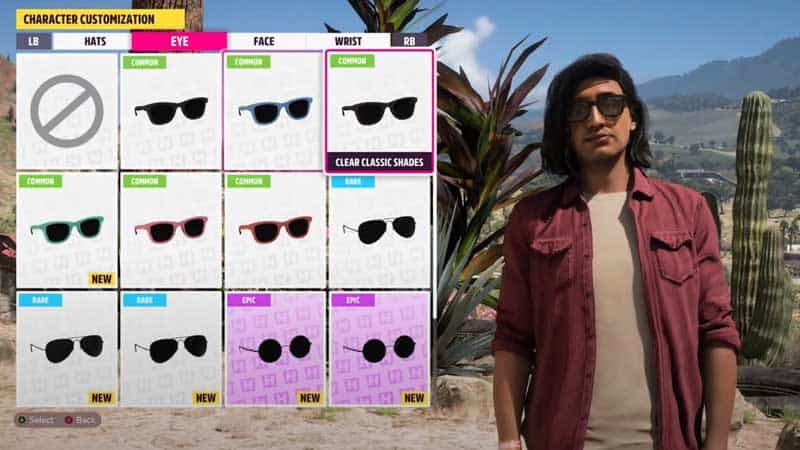 So you want to customize your character in Forza Horizon 5 and take advantage of all the new features? Well, you're going to have to complete the following steps to get to that stage. Here's exactly what you need to do:
Enter the 'house' of your character
Open the menu
Head to the 'My Festival' tab
Locate the 'Customize Character' option and click into it.
You should now be able to customize your character to your heart's content, put them in the driver's seat, and become the star of the Forza Horizon festival.
---