How to get the Slaying With Style Mythic Medal achievement in Halo Infinite
Getting the Slaying With Style Halo Infinite achievement can be tricky, but we've found an easier way to get a mythic medal.
Updated: Nov 30, 2021 3:15 pm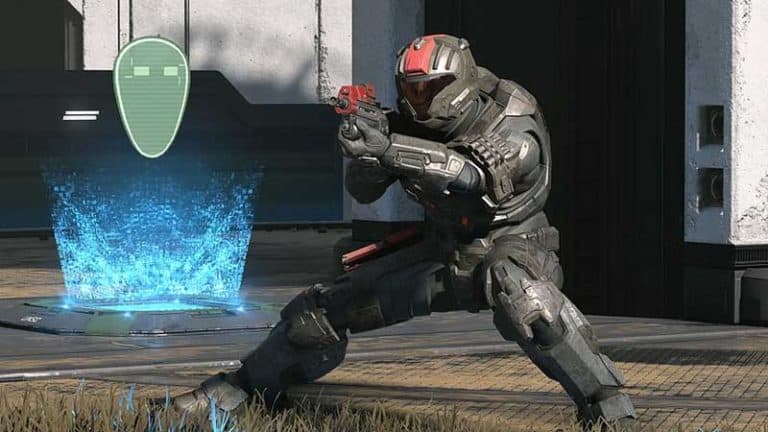 Halo Infinite's multiplayer has been a smash hit success, reviving interest in the flagship Xbox franchise and bringing in new and returning players alike to take part in its particular brand of sci-fi shooter fun.
There are many challenging achievements to be unlocked in the game's multiplayer matches, including Slaying With Style, which will unlock after a player earns any Mythic Medal. You'll find an easy way to do that below.
Getting a Running Riot in Halo Infinite
The simplest way to get Slaying With Style is to go into any of Halo Infinite's matchmade multiplayer modes, and then get 15 enemy eliminations in a row without dying even once. That will earn you a Running Riot Mythic Medal, which will mean you're done! While it really is just that simple, that doesn't mean it isn't challenging.
You can earn a Running Riot Mythic Medal in any of the many different Halo Infinite game modes, but if you'd like to make your attempts at receiving Running Riot easier then we suggest you go into Bot Bootcamp. While playing Bot Bootcamp, Halo Infinite will have you and your squad face off with computer controlled bot enemies. It still counts as a matchmade mode, as your team will fill up with other human players that will likely want to get some easy achievements too.
343 Industries might eventually patch Halo Infinite to stop multiplayer achievements from being unlockable in Bot Bootcamp, but we doubt it. That said, Halo Infinite has many future updates planned — it may as well be called 'Halo as a service', with the lengthy content update roadmap ahead — so that could change in the future.
What do you think of Halo Infinite's multiplayer so far? Let us know in the comments below.
---