How to complete the hexagon puzzle in Resident Evil 4 Remake
Updated: Mar 30, 2023 2:36 pm
Resident Evil games have always been filled with strange puzzles for you to complete. While most of the puzzles in the Resident Evil 4 Remake are meant to block your path, some are meant to hide treasure. The hexagon puzzle is one of the few puzzles that will reward you with treasure should you be able to complete it. Completing this puzzle is easier said than done since it is missing three of its pieces. Here is how you can complete the hexagon puzzle in Resident Evil 4 Remake.
How to solve the hexagon puzzle in Resident Evil 4 Remake
To solve the hexagon puzzle, you must start by collecting the three hexagon pieces. These pieces are scattered around the map and can be obtained during chapters 3 and 4. After leaving the lake area, you cannot return and finish the puzzle so make sure to complete it while you can.
Hexagon Piece A location
The first of the Hexagon Pieces can be found near the merchant. You will come across the merchant in a lakeside building before heading to the fish farm. Once there, go to the small area across from the merchant and open the chest. Inside will be Hexagon Piece A.
Hexagon Piece B location
Progress through chapter 3 to the point where you fall into the fish farm. Continue through the area, making sure to take out enemies along the way. You will find Hexagon Piece B in a large chest on the upper left side of the map.
Hexagon Piece C location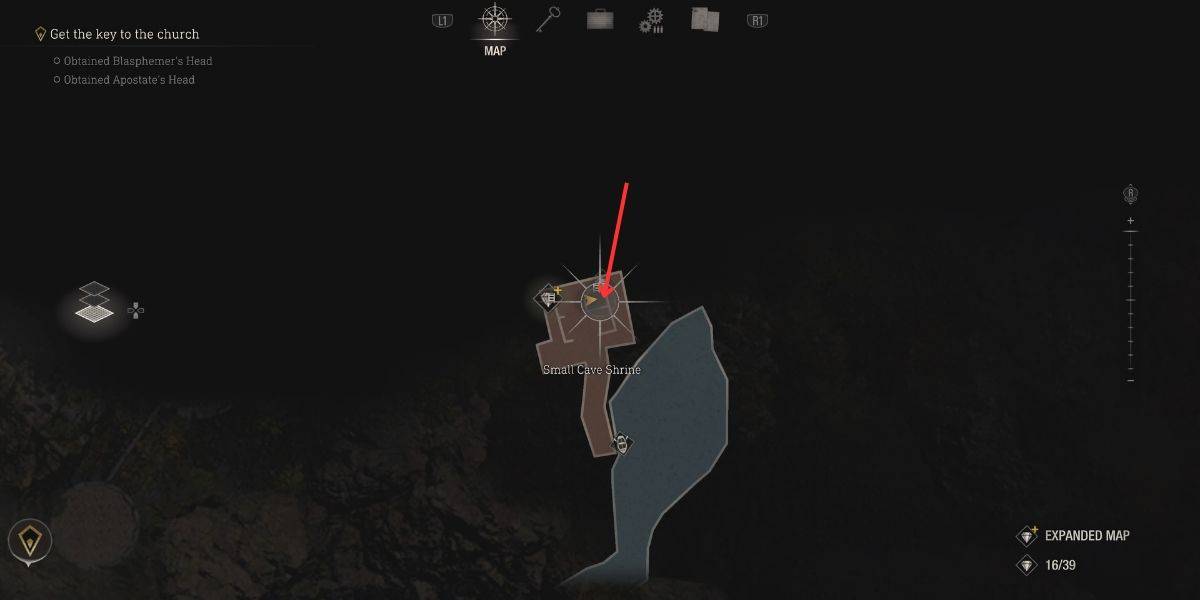 The final Hexagon Piece can be found during chapter 4. After gaining access to the boat, cross the lake to the small shrine cave. This is one of the areas where you will solve the lake symbol puzzle. After opening the door, look to the right to find a briefcase. Open the case to get Hexagon Piece C.
READ NOW: All Handguns in Resident Evil 4 Remake
Once you have all of the Hexagon Pieces, bring them to the stone pedestal on the dock near where you boarded the boat before the Del Lago boss fight. The puzzle looks confusing but it can actually be solved with only two moves. First, turn the bottom left three panels. After that, rotate the top three panels. Completing the puzzle will unlock the Depraved Idol for you to sell to the merchant.
---