How to create a Bamboo Farm on Minecraft.
Updated: Jul 21, 2022 2:11 pm
Minecraft has solidified themselves as one of the best sandbox games of all time. With an array of items and resources to scavenge through.
Within modes like survival, farms play a big factor through the survivability of one's experience on Minecraft. In this guide, we'll show you how to create the perfect bamboo farm.
Also, creating your own farm is useful to seek for items you may need to access exclusively through farms.
How to create a Bamboo Farm on Java Edition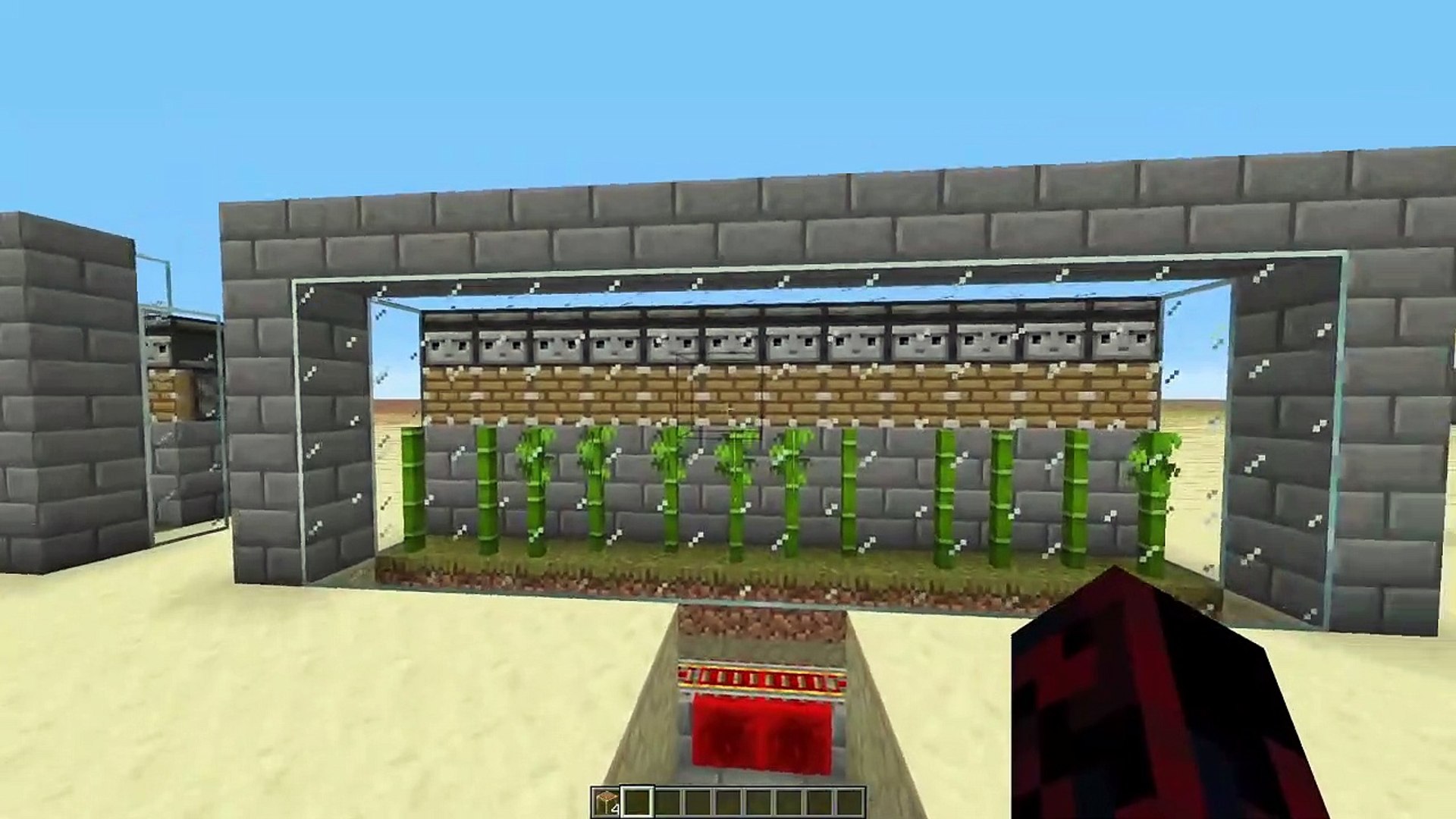 First and foremost, start digging blocks to create the space for the farm, you can choose how big you want this to be.
Place double chests in the middle, this will automatically create a large chest
Dig near the chests and place Hoppers. However, make sure the hoppers are going straight to the chest!
Ensure powered rails are placed accordingly to the corners, they need to be connected with normal rails.
Fill the area with smooth stone, make sure the dirt is replaced – preferably with stone!
The rails need covering still, you can cover this with dirt and then placed copper stairs on the block of the chests.
Make sure you place the piston on the dispenser
After placing the piston, connect the observer to the farm and place Redstone dust on the blocks pasted on the Piston.
Your farm needs light! Add glass blocks to lighten it up.
NOW READ: Here's how you can find and retrieve seagrass on Minecraft
How to create a Bamboo Farm on Bedrock Edition
The steps for the Java Edition seem to be consistent with the Bedrock version, however the blocks need to precise. Ensure on the bedrock edition that the hole is eight blocks wide.
Alongside this, from the middle – dig one hole deep and two straights to ensure you have enough space.

Need a visual? Watch this supporting video to get a better, more practical understanding!
---