How to play as Operator Brava – Rainbow Six Siege Year 8 Season 1
Updated: Mar 8, 2023 2:44 pm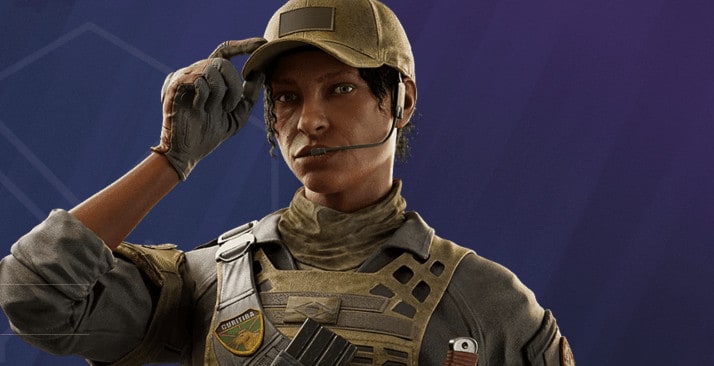 The first season of Rainbow Six Siege's Year 8, Operation Commanding Force is available now. This season introduces Brava, a new Brazilian Operator. If you're wondering how to play as Brava in Year 8 Season 1, read on for more information.
We'll be going into how to access Brava in Rainbow Six Siege Year 8 Season 1, as well as going over their weaponry, specials and how to play them.
How to get Brava in Rainbow Six Siege
Rainbow Six Siege welcomes the new Operator Brava alongside the Operation Commanding Force update, Year 8 Season 1. The patch went live globally on March 7, adding Brava to Siege's massive roster.
You can get access to Brava on the Attacker side of R6's roster.
Check out her backstory here.
Best gaming mouse for Rainbow Six Siege (R6S)
How to play as Brava in Rainbow Six Siege
Brava is a new Attacking Operator in R6 who specializes in both Intel and Anti-Gadget. She is formally a member of the Viperstrike Squad. Brava's speed is top notch, and offers a unique playstyle with special abilities. Before we get into them, let's check out Operator Brava's loadout:
Primary weapons
Para 308: Assault rifle with good damage output but low fire rate.
CAMRS: Marksman rifle with higher destructibility.
Secondary weapons
USP 40: Semi-automatic pistol.
Super Shorty: Shotgun with high destructibility.
Gadgets
Unique ability
Rainbow Six Siege System Requirements
How to use Brava in Rainbow Six Siege
Ubisoft has finally balanced the sides with Brava's sabotaging ability. Brava can hijack different Defender gadgets with the help of her Kludge drone. If there are any gadgets like Bandit's batteries that cannot be controlled, they will instead be destroyed.
This makes Brava a perfect matchup for the Defenders' Mozzie, who can hack some of the Attacker utilities and make them his own. This balances teams massively, and gives both sides something added on to look out for now.
The downside to the unique Kludge Drone is it's size, vulnerability and fragile nature. It can be destroyed easily and spotted even easier. This ability can be combatted also by Solis who can spot it coming.
---