How to show FPS in CSGO
Frames, need them all.
Updated: Jul 22, 2022 11:13 am
Here's a guide on how you can show your FPS in CSGO whilst playing.
Frame drops can be annoying, it should be the last resort when losing gunfights in CS:GO. In competitive, having frame drops is something a player can't afford.
Having it hindering your performance is important to resolve and while you may be hesitant to change any hardware.
NOW READ: PlayStation have rolled out their newest free titles, check them here!
There are two main ways to access this: through the Steam client itself or through CSGO's own console with a few commands that can optimise it.
Steam:
Following these steps will allow you enable FPS through the Steam launcher will allow you to show FPS on CSGO when playing.
Launch Steam client and select the Steam option to the top left of your screen.
Select Settings from the drop-down menu.
Then, select the In-game tile option to your left.
Now, select the In-game FPS counter and choose the corner of the screen you want to see it.
You can also check the option for High Contrast to see the FPS count better.
Console Command on CSGO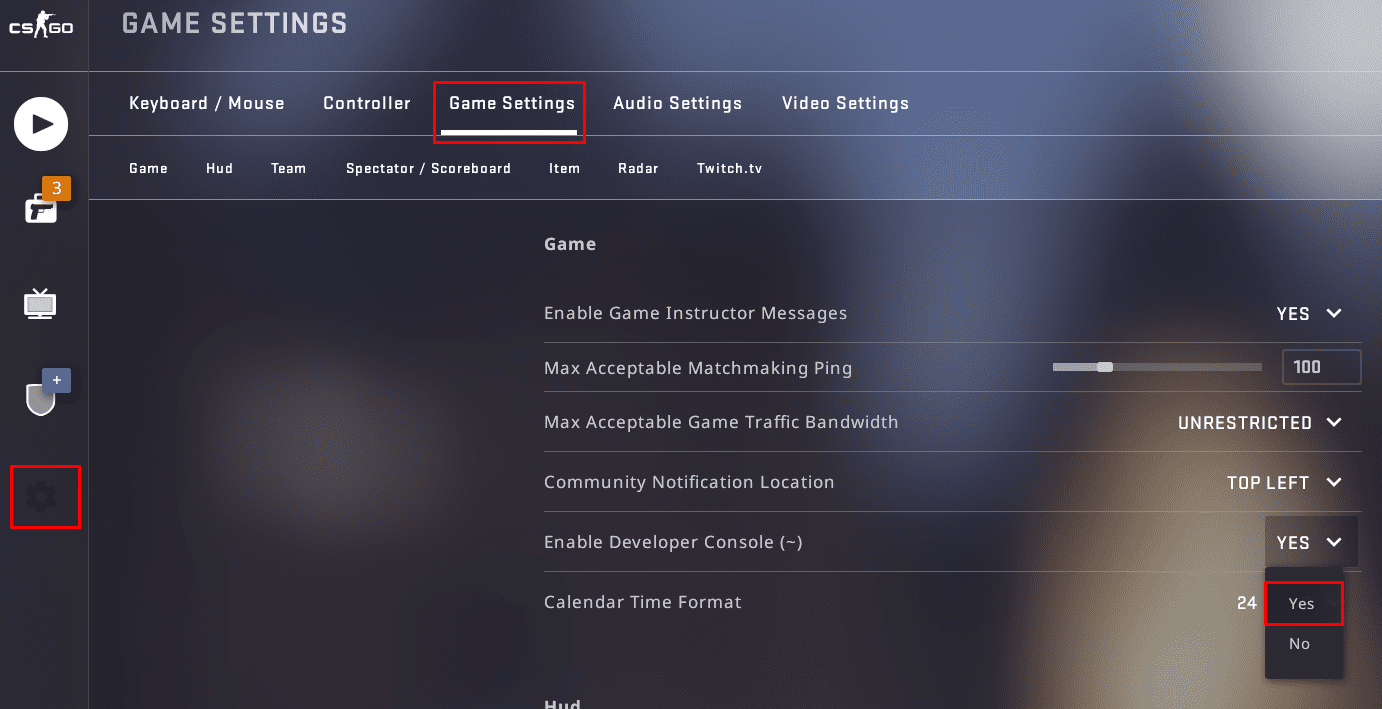 Make sure you have the console enabled! In order to do so – go to game settings, and look for developer console to be enabled.
Once enabled, showing your FPS on CSGO should be fairly straight forward
Hit the (~) key to bring up the Console Command menu.
Type the command, cl_showfps 1, and hit enter.
As you hit enter, you can see your FPS count at the bottom of the screen.
Alternatively, you can also hit the cl_netgraph command in the menu.
Through Steam's own command you are also able to use CSGO's console commands to enable FPS.
---