Is Hogwarts Legacy multiplayer or coop?
Hogwarts Legacy is coming soon, but will it be multiplayer or coop?
Updated: Apr 21, 2023 8:51 am
Hogwarts Legacy takes place in the 1800s, before the wizarding adventures of Harry, Ron and Hermione, but it does indeed still take place in the Harry Potter universe. This would be the perfect game to play with your friends as you explore the massive grounds of Hogwarts together.
Portkey Games' newest title, coming out February 10th 2023, will be an open-world RPG based in the famous school of Hogwarts. It might be big, but is Hogwarts Legacy multiplayer or coop?
READ MORE:
Hogwarts Legacy – multiplayer or coop?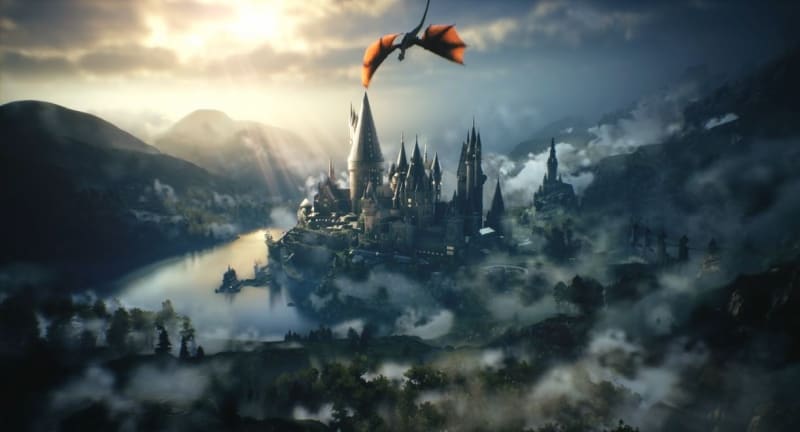 Unfortunately, as was confirmed by the game's FAQ page, Hogwarts Legacy will not be getting either a multiplayer mode, or a cooperative mode. This means that the game will be completely single-player.
This is not to say that perhaps a DLC will land overtime after the game's initial release that might change this, but for the mean time, this is unfortunately the state of affairs for Hogwarts Legacy, as confirmed by the team.
Is Hogwarts Legacy an MMO or RPG?
Hogwarts Legacy is indeed a single player game. This will take place in the open-world expanse of the grounds of Hogwarts and beyond, so you'll be spoilt for choice when it comes to exploration. This game will put you front-and-centre of J.K Rowling's universe, allowing you to be the wizard you always dreamed of. Check out the trailer here.
Is Harry Potter in Hogwarts Legacy?
Why doesn't Hogwarts Legacy have coop?
The question of why comes from the fact that Hogwarts Legacy will not support any Multiplayer or Coop modes as it stands. However, with the size of the map that we can see from trailers, we wonder if mods might be able to be plugged in.
Whilst Avalanche has multiplayer games like Generation Zero, Portkey Games only has smaller multiplayer options like Harry Potter: Magic Awakened, which might be partly a reasoning for why there is no multiplayer option or coop option for Hogwarts Legacy.
Hogwarts Legacy Cast – Simon Pegg & Main Cast List
Whilst this may or may not be the case, according to their official website, the game's developers seem far more interested in expanding the Harry Potter universe and giving fans a fantastical experience. This begs the question, is Hogwarts Legacy canon?
That's all we have time for right now, take a look at our other Hogwarts Legacy pages for more options.
Is Hogwarts Legacy an original story?
The story has players experiencing life as a student at Hogwarts School of Witchcraft and Wizardry like never before. Takin place before any canonical story, Hogwarts Legacy is a new original piece of Harry Potter fiction.
Does Hogwarts Legacy have a release date?
Yes – there is now an official date for Hogwarts Legacy. The earliest release will be February 10th for PlayStation 5, Xbox Series X|S and PC. After this initial release, it will be released on April 4, 2023 for PlayStation 4 and Xbox One and July 25 2023 for Nintendo Switch.
---