The Lost Ark Chamkuri mount has no preview, so players made them instead
Players are not happy about a lack of preview for the new Chamkuri login reward.
Updated: Feb 28, 2022 10:42 am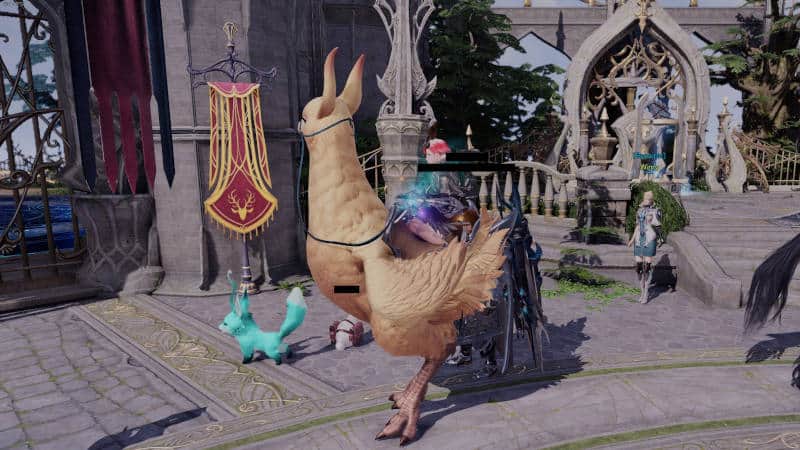 One of the features of Lost Ark is the game's login rewards. One of the daily login rewards allows you to grab a Lost Ark mount at the end of the month. It allows you to redeem a box containing one of several Lost Ark Chamkuri mounts.
Although, some players are not happy and are posting screenshots of what their Chamkuri mount looks like in-game. However, one of the annoying factors is that you cannot get a preview of the different Chamkuri mount colors. It means for many, the option makes them go in blind. If you go over to the Lost Ark western forums, some players have complained about the lack of the feature and posted photos of the mounts on there. 
Meanwhile, a user on Reddit named Roukaysa created a thread containing a look at all the different Lost Ark Chamkuri mounts. If you follow the link, you can see links to different Imgur screenshots with different players who have claimed a color and uploaded a screenshot of them on a mount.
It is a fairly big reward that players can get for free. There is no preview of what they look like in-game. It's a great way for the community to grab themselves a mount they prefer without a preview. They'll notice it looks like one of the store mounts that you can get.
If you're still deciding on which mount to choose, we recommend getting in-game, have a look around and act fast. Look around the game's major cities is a good starting point as you can see what the mounts look like on your screen from other players showing it off. Alternatively, check the links to the LA forums or the Reddit thread if you're in a rush for a quick decision. But don't wait too long, as it is the last month of February and daily reset is not too far away.
---