Lost Ark delay hits F2P launch – ETA "matter of hours"
It appears there is a Lost Ark delay for the official F2P launch.
Updated: Feb 11, 2022 5:34 pm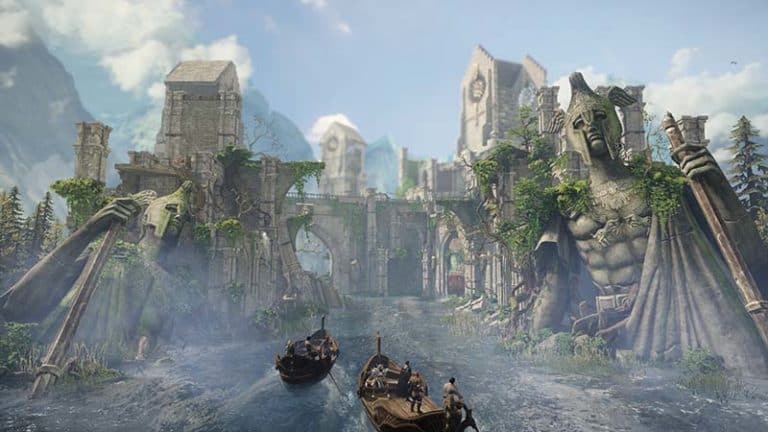 Amazon Games has announced a Lost Ark delay, stating some unintended launch issues are holding the game up. As it stands, the game was supposed to launch at 9 AM PT, 12 PM ET, 5 PM GMT and 6 PM CET. However, it appears that something is preventing the game from going live.
Earlier today, Amazon Games published a statement on Twitter and on the Lost Ark website, detailing server maintenance. The purpose of the downtime was to add some hotfixes to the game and set up some new servers ahead of the game's launch. However, something has gone wrong, resulting in the Lost Ark delay, which could last several hours.
If you're desperate for information, we recommend keeping an eye on the Lost Ark Twitter account. Here you will find updates as they go live. If you're desperate for updates, we recommend setting an alert on the Twitter account so you can get a notification of when the account sends a tweet. This is likely the best way to catch the updates to the now Lost Ark delayed launch in real-time.
Of course, some fans are not particularly happy, with some EU players complaining about the downtime in prime EU hours. It is a shame, really, since the Lost Ark launch has been relatively flawless. Except for a few hiccups here and login queues on the super popular servers there.
Hopeful, the Lost Ark delay is not too long so that everyone can experience the game. After all, it is Friday night, and this is the weekend sorted for many of us, starting with the official F2P launch.
Also, if you're a new F2P player giving the game ago, we highly recommend taking a look at the new servers. There is quite a lot of you jumping in, and if you want to avoid queues, there are roughly seven new servers that will fill up and be active with all the new players coming in. This is by far the best experience you will find when the servers do go online.
---