Minecraft Live 2021 – New Minecraft mobs to be announced
Which Minecraft Youtuber will dominate the Minecraft Live mob vote 2021?
Updated: Nov 30, 2021 12:38 pm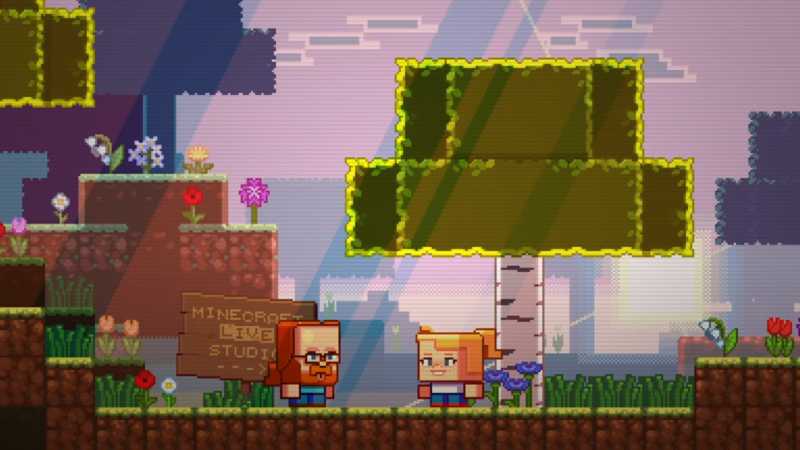 UPDATE, October 14, 2021: Yesterday, the third and final mob was announced as the Copper Golem! This Copper cutie not only makes further use of copper ore, but he just loves to press buttons! This means he would be joined in game by a new item – the copper button!
UPDATE, October 12, 2021: The second mob has joined the fray! Mojang have announced that the smiley, dancing Allay will join the adorably grouchy Glare in this weekend's Minecraft Live mob vote. Which is your favorite so far?
UPDATE, October 11, 2021: The first mob has been announced! The Glare is a cute but grumpy little thing that will tell you when it's dark enough for hostile mobs to appear!
The popular and controversial Minecraft mob vote takes place again in this year's Minecraft Live. What mobs can we expect and, more importantly, can we hope for a fair vote?
On October 16th, 2021, Minecraft Live takes place remotely once more, and with it comes another mob vote. Since 2017, the annual Minecraft conventions have included either a biome vote or a mob vote. Mountains won 2019's biome vote, and Mountain Goats and Powder Snow have since been introduced to the game. Alongside any new update announcements, the mob vote is by far the most popular part of the Minecraft convention, and even caused quite a stir in 2020. So which new Minecraft mob will we get this year?
Minecraft mob vote 2021
As with the previous few years, a video featuring the totally adorable Tiny Jens, Tiny Agnes and Tiny Vu has been released to the public. Teasing us with the title "Introducing New Mobs," the gang haven't actually yet told us which mobs we will be choosing between in 2021. Instead, in a very literal cliffhanger, Tiny Agnes loses her footing and drops off screen, thus distracting Tiny Jens from ever telling us which new mobs we can expect to see. However, we have been told we'll find out throughout the week leading up to Minecraft Live 2021. By the way, Tiny Agnes fell into a waterfall seen just at the bottom of the screen and so is presumably OK – phew!
How does it work?
The vote will be carried out in stages during Minecraft Live 2021. During the show's proceedings, the first stage of the vote will be announced, at which point a poll will go live on Minecraft's official Twitter. Upon conclusion of the vote, one of the mobs will be eliminated. And so it continues until there is a winner. The Minecraft team know this is one of the main reasons people watch the convention, so the stages are scattered throughout the show. You'll either need to watch or just keep a close eye on Twitter for the duration if you want to cast your vote.
When is Minecraft Live?
Minecraft Live 2021 will be taking place on October 16th. It will begin at 12pm EDT/9am PDT/5pm BST. You can already set a reminder on Minecraft's official Youtube channel.
New Minecraft Mobs
Looking at previous years, it's hard to know what our options might be. 2017's mobs were all completely new, while 2019's vote included existing mobs from Minecraft Dungeons and Minecraft Earth. With Minecraft Earth being sunsetted earlier this year, perhaps we could see mobs brought over from there again, giving them a new lease of life? Maybe the Viler Witch, a larger and more wicked-looking version of the witch. Or perhaps the melon golem, with the ability to spit seeds at attackers? Given that the last mob vote consisted of variations on existing mobs, though, it may be likely that we see more brand-new mobs up for the vote, with penguins and sharks among popular suggestions. Or perhaps something entirely fictional, like 2017's Phantom.
As Mojang rarely does anything without intent, a more likely theory is that there may even be hints in the mob vote trailer. We see Tiny Jens and Tiny Agnes surrounded by a selection of different flowers, could this be a hint at a new mob for the rare and beautiful flower forest? Tiny Agnes falls after exploring in the long grass? Perhaps a snake or another grass-dwelling creature? Plenty of theories have already started swirling around based solely on the 50-second video.
Minecraft mob vote history
The Minecraft mob vote started in 2017, with four new mobs for fans to choose from. Option A was the Barnacle, an ocean creature with a long tentacle that had the ability to suck players down into the watery depths. A similar function is now present in game with magma blocks dragging players into the deep. Then there was a mob similar to and proposed to spawn with Blazes, with the Wildfire therefore not deemed unique enough to win the poll. The Great Hunger was a small lizard-like creature which could camouflage itself in the ground in order to steal items and mobs with its huge mouth. The Great Hunger came a close second to winning mob, The Phantom, which players will know as the hostile flying mob which attacks players during the night.
The Taiga biome won the first biome vote in 2018, and was updated as part of the Village and Pillage update. Mountains then won in 2019, currently undergoing a revamp within the Caves and Cliffs update. The only other mob vote so far took place in 2020 and was met with criticism which follows it into this year's mob vote.
Minecraft Live mob vote 2020 – Dream controversy
In 2020, fans were given the choice between a selection of variations on mobs already in the game. These were all existing Minecraft mobs brought over from either Minecraft Earth or Minecraft Dungeons. Minecraft Earth's Moobloom, a variation of the cow which plants flowers as it walks, was first to be disqualified. Dungeon's Iceologer started as a clear favorite when they were initially announced. With a similar look to the wandering trader and powers close to that of the Evoker, the Iceologer – or Chillager – is another hostile illager and attacks players with blocks of ice. The winner, though, was the Glow Squid, which is now available in game and is a glowing variation of the squid and drops the new glow ink sacs. Glow ink sacs can be used to give the writing on signs a neon effect, or illuminate item frames.
While the glow squid has seen some increased popularity since being introduced to the game, it's victory was originally met with scepticism. Before Minecraft Live 2020, popular Minecraft Youtuber Dream tweeted "vote g l o w s q u i d". Dream is one of the most popular and influential Minecraft content creators of all time, with over 26 million Youtube subscribers, and over 10 million at the time of last year's vote. That's a following hard to contend with.
Due to the controversy of 2020's mob vote, some people are asking for Minecraft Live 2021's options to be kept secret until the night. Though top Youtubers would still be able to make their choices clear on the night, it would at least give the other options somewhat of a fighting chance. However, thanks to the end of the vote announcement video, it seems we will indeed find out later this week what our choices will be.
Which mobs do you think will be included in the vote this year? Or do you think there are any clues in the video? Let us know in the comments!
---