All you need to know about the Crafting Table in Minecraft
Here's everything you need to know about Crafting Table in Minecraft.
Updated: Apr 11, 2022 12:42 pm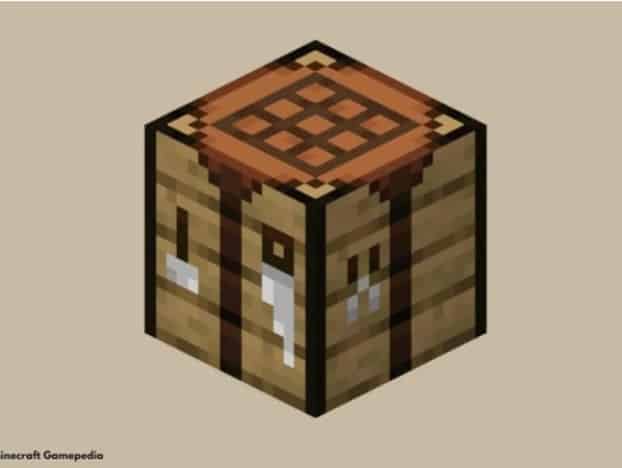 A crafting table is one of the most critical objects to have in your Minecraft inventory at all times. It's also known as a workbench, and it provides a three-by-three crafting grid. You may use crafting tables to make a variety of complicated objects in the game, such as tools, weapons, and armor.
When you initially start off in Minecraft, you only have a 2×2 crafting grid to work with. This restricts you from making just the most basic stuff in the game. A crafting table will be required to enable a wider crafting grid. Once you've set up a crafting table, the inventory screen will show you a wider 3×3 crafting grid that you may use to make more complicated goods. Here is how you can make one yourself.
How to make a crafting table?
In order to make a crafting table, you would first need to have the following items.
4 Wood Planks
4 Spruce Planks
4 Birch Planks
Go to the crafting menu and look for a little 2×2 crafting grid in the crafting area. To construct a crafting table, start by placing four wood planks in the 2×2 crafting grid. When establishing a crafting table, you have a number of wood planks to pick from. Acacia, oak, jungle, spruce, birch, and dark oak wood planks are among the alternatives. Let's see how you can do this using oak wood planks.
To divide the wooden planks among the squares in the crafting grid, right-click on a square that holds your planks, then right-click on all the squares in the crafting grid. As we're starting with a 2×2 crafting grid and the grids will be filled with the same wooden planks, there is no need to follow an exact pattern in this scenario. In the right-hand box, a crafting table will emerge.
Start picking up your crafting table by clicking on it, then drag it to the bottom row of your inventory by clicking a square there. It's worth noting that objects that display on the bottom row can only be accessed outside of the Inventory panel. It shows at the bottom of the game screen at all times.
This is an easy way to make a crafting table. Using this, you can make other items such as Stonecutters as well.
More Minecraft Crafting Recipe guides
And head over to our Minecraft hub for even more news, guides and how-tos!
---