How To Create Minecraft Realms
Here's how to create Realms in Minecraft.
Updated: Apr 11, 2022 1:04 pm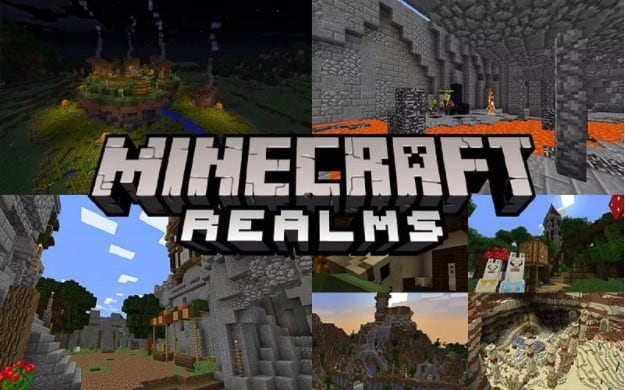 While Minecraft has a huge number of private servers to play in, there are interfaces that allow players to rent Realm servers in the game. Mojang describes this as "private, permanent worlds, safely kept in the cloud". In a nutshell, they're Minecraft servers that run on cloud servers and let players play together without requiring the administrator to have any prior experience operating a server.
For a Minecraft world, there are no additional files to configure or executables to run; merely keeping the subscription paid will keep the server up and running at all times, enabling gamers to enjoy it whenever they choose.
Setting up a Minecraft realm is a pretty basic procedure. Players may set up their realm in minutes by going to Minecraft.net's realms website or by going to the game's main menu and selecting realms.
Depending on whether the host is using Minecraft: Java Edition or Minecraft: Bedrock Edition, the method is slightly different. Have a look at how to set up realms in both the editions.
How to set up a realm in Java Edition
Click the "Minecraft Realms" button from the main menu.
A "Buy Realm" button should appear at the bottom of the realms screen, which players should click.
When visiting the Minecraft Realms website on Minecraft.net, users will have the choice of starting a free trial or purchasing a Minecraft realm membership.
Players must provide their payment information and follow the on-screen prompts to finish the procedure, regardless of whether they are utilising the free trial or subscribing to the realms service.
Return to Minecraft's main menu and choose "Minecraft Realms" once the payment information has been successfully input and the subscription/trial has been enabled.
If the procedure was successful, a realm named "(Player NameRealm") should now appear in the server list.
Players will be able to construct worlds, invite other players, and change parameters after the realm has been chosen.
How to set up realms in Bedrock edition
Players may launch Minecraft: Bedrock Edition and select "Play" once they've set up their subscription or trial on Minecraft.net.
Then click the "Create New" and "Create New World" buttons.
Customize the environment and multiplayer settings to your preferences.
Select the "Create on Realms" option once the parameters are correct.
Make the decision to establish a new world.
Minecraft also provides with Realms Plus subscription which offers players curated content such as downloadable worlds, texture packs, skin packs, etc.
More Minecraft guides
And head over to our Minecraft hub for even more news, guides and how-tos!
---