How to grow Nether Wart in Minecraft
Here's how to grow this fungus from the Nether dimension.
Updated: Apr 26, 2022 4:49 pm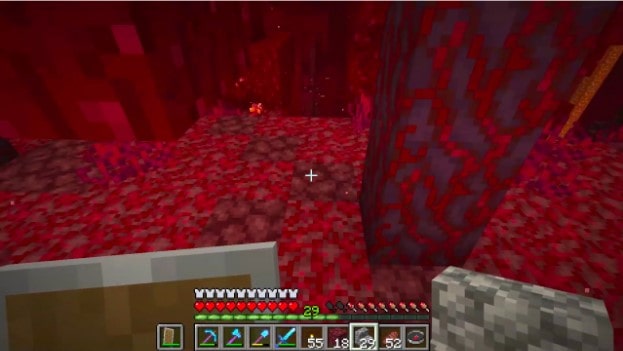 Nether Wart is categorized as a fungus in Minecraft and the red wart is an essential ingredient in making most potions, and a vital trading material as well. Players can grow nether wart in Minecraft after initially acquiring it, though farming this crop is a different process than others.
How to Find Nether Wart in Minecraft
Nether Wart is required for making the Awkward Potion, which is the base potion for many others. In order to grow Nether Wart, players will have to travel to the Nether dimension to pick it up.
The Nether Fortress and Nether Bastion Remnants are the best biomes for finding Nether Warts. You can either pick up naturally spawning Nether Warts or find them in a chest.
In the Nether Fortress, the Nether Wart naturally spawns near the Soul Sand gardens. In the Bastion Remnants, you will have the best luck finding Nether Wart in the central courtyard structure. 
Nether Wart has a 19% chance of being found in a chest as loot, and this can be an alternative method of acquiring it.
You can easily pick up Nether Wart with a Pick Block and add it to your inventory.
How to Farm Nether Wart
Once you've acquired Nether Wart, it's time to plant it. Even though Nether Wart naturally occurs in the Nether, it can be farmed and will thrive in any biome of the Overworld.
To farm Nether Wart, it will need to be planted in Soul Sand. Unlike other crops, Nether Wart does not need sunshine or water to thrive.
You can pick up Soul Sand from the Nether or from an Ancient City, and it picks up fastest with a shovel. It's a good idea to pick up enough Soul Sand for your farm when you're picking up the Nether Wart.
Players make a common mistake of trying to grow Nether Wart in the more easily available Soul Soil, which it will not grow in.
Once you've got Soul Sand and Nether Wart, you can place the block of Soul Sand anywhere and plant Nether Wart. As it grows to its final stage, you can harvest it and plant it in more Soul Sand to keep your farm growing.
More Minecraft farming guides
And head over to our Minecraft hub for even more news, guides and how-tos!
---