How to make Terracotta in Minecraft
Here's how to craft Terracotta in Minecraft using a furnace.
Updated: Apr 11, 2022 12:50 pm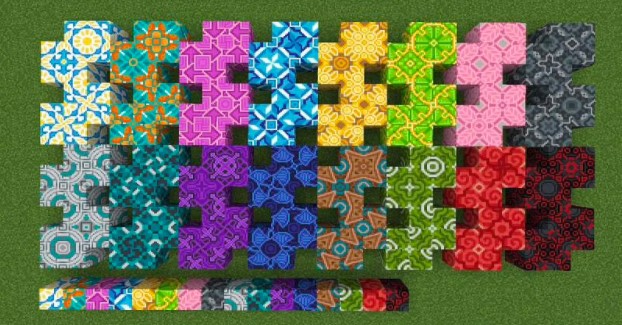 Terracotta is a highly desired material for building in Minecraft's Creative mode since you can easily dye it for colorful building blocks. Although Terracotta is simply hardened clay, it has a blast resistance to rival stone blocks.
While Terracotta can be dyed any of the 16 color dyes in the game, it will be duller than wool. The 1.12 World of Color Update includes Terracotta glazes for a more vibrant end result.
How to Make Terracotta in Minecraft?
In order to make Terracotta in Minecraft, you'll need one clay block and a Furnace. Getting clay blocks in Minecraft is relatively easy since it is so readily available in multiple biomes, though they are most often found in underwater swamps or near bodies of water.
To get clay blocks, you can either pick up four clay balls and form them into blocks or use a Silk Touch Pickaxe to directly pick up clay blocks from clay sources. It's recommended that you enchant your Pickaxe with Silk Touch if you plan to make large quantities of Terracotta.
Now, add the Clay Block to the first slot in the Furnace, and Coal or Wood in the second slot. This will automatically give you Terracotta.
How to Dye Terracotta in Minecraft?
Uncolored Terracotta is naturally a reddish-brown color. Players can choose to use it in its natural form for building, or dye it a different color.
In order to dye Terracotta, open up the Crafting Table and place the dye in a center block and eight terracotta blocks around it. This will result in eight stained Terracotta blocks of the color you used. You can follow the same process for all 16 color dyes in Minecraft.
How to Glaze Terracotta in Minecraft?
A colored terracotta piece can be further turned into Glazed Terracotta. Players can do this by placing a Colored Terracotta in a Furnace with either Coal or Wood to get a Glazed Terracotta. This will add an attractive pattern to the Terracotta block as well as brighten the color. However, Glazed Terracotta is more brittle than regular Terracotta since it has been smelted in the furnace twice.
More Minecraft Crafting Recipe guides
And head over to our Minecraft hub for even more news, guides and how-tos!
---