How to tame a Cat in Minecraft
If you want tame a cat in Minecraft, here's what you need to do.
Updated: Jul 1, 2022 10:43 am
Minecraft is all about building yourself homes and having fun creating things. You can have your own home or farm with pets, and the best way to have some company is by taming a stray cat. While taming is easy, the game does not specify how to get a pet cat. If you want tame a cat in Minecraft, here's what you need to do.
Where to find Cats in Minecraft?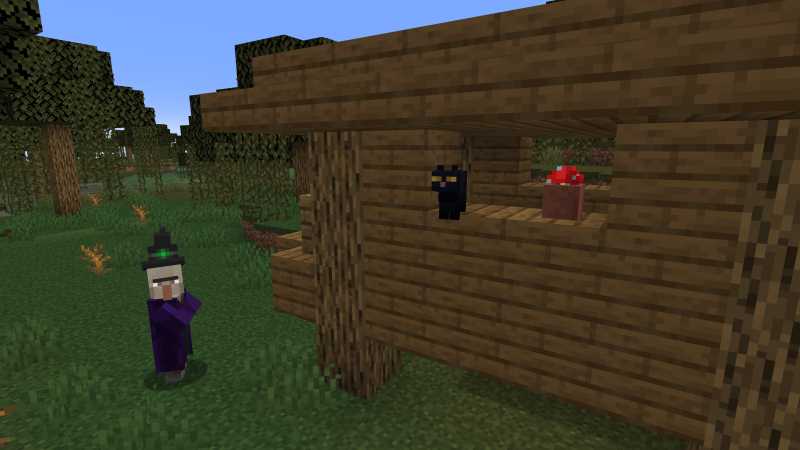 If you want to tame a cat in Minecraft, you need to find a stray cat while exploring. Cats are quite easy to find and heading to villages is the easiest way to get one. As long as a village has at least one villager and four beds, you will find a cat. The more beds there are in a village, the more cats you will find with a maximum of ten cats per village.
Heading into large villages is the best way to find a cat that you want to pick up. If you are specifically looking for black cats, you will need to head to witch huts in swamps to find them. If you own Minecraft Bedrock Edition, black cats can also spawn when there is a full moon.
Taming Cats in Minecraft
Get Raw Cod or Raw Salmon
Make sure that you have either raw salmon or raw cod available in your inventory. This is what you are going to use to attract your new feline friend, so it is an essential part of the process. A lot of players think that offering any type of fish makes a cat happy but that is not true, and you will need to equip raw cod or salmon.
Make your way towards the Cat
Equip your chosen raw fish and slowly and steadily make your way towards the cat. This is another crucial point, as stray cats are incredibly skittish in the game and will be afraid of you. The best method is to crouch as this slows your movement, and barely move, as a cat that is close enough while you are holding the raw fish will come to you.
Once the cat is close enough and is looking at you, feed them the fish. Gray particles will surround the cat as it does. Continue to feed the cat until you see hearts spawn over its head. You will most likely need to feed it multiple times.
Different cats
There are currently 11 different cat models, so you can really improve your menagerie of pets with one of each. As mentioned, a black cat will be the hardest to come by, so be sure to tame one if you see one!
Another interesting cat model is Jellie! The gray and white cat was added to Minecraft following a player vote, and its model is actually based on real-life cat Jellie, who belongs to well-known Minecraft Youtuber and Hermit, Good Times With Scar. The real Jellie regularly appears in Scar's Twitter and Instagram posts, as well as his Youtube videos.
The remaining nine cat models you can find in your Minecraft world are:
British Shorthair (grey)
Calico (patchy orange, white and brown)
Persian (cream)
Ragdoll (light brown and white)
Red (orange)
Siamese (grey and brown)
Tabby (brown and white)
Tuxedo (black and white)
White
Changing your cats' collars
Once you have tamed your pet cat and taken it home, you can even change the color of its collar. Simply take your desired dye in your main hand, and use it on your cat, at which point it will instantly change color. This way, you can keep track of your cats… Of course, don't forget to name them, as well!
So now you now how to tame a cat or two, head out and get yourself a clowder of kittens for your Minecraft base!
More Minecraft mob guides
And head over to our Minecraft hub for even more news, guides and how-tos!
---