Who is Steve in Minecraft? Everything you need to know
Steve, who?
Updated: Apr 11, 2022 12:20 pm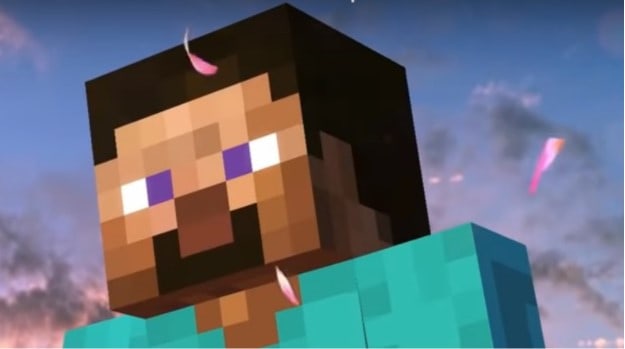 Steve's character model is synonymous with Minecraft. Every time you see a man with a bright blue shirt, you are reminded of the first time you log in to Minecraft. While everyone knows who Steve is, not everyone knows the backstory of one of the most iconic characters in all of gaming.
Steve's Backstory in Minecraft
Steve is one of the earliest characters to be introduced in Minecraft. He was added as a mob-type character who would run around with no animation whatsoever. In pre-Classic rd-132328 of the Java Edition, a hundred Steves would spawn at the same time and players called them "humans" instead of Steve. While the humans would not punch or use attacks, they would run into players which dealt a set amount of damage.
With Minecraft being continuously updated over the years, Steve was eventually turned into the standard player model as well as a test mob. Aside from his storied history in Minecraft, very little is known about him.
With Minecraft evolving into one of the most-played games in the world, Steve also became more popular and is regarded as the face of the game. People in the gaming community associate Steve with Minecraft even if they do not play the game and he has grown into one of the most iconic characters in the world of gaming.
There are references to Steve in other games as well. Gearbox's Borderlands 2 featured Steve's head as an unlockable item. There are other hidden Minecraft easter eggs in the game as well which are worth checking out if you have never played the game.
Steve was also featured as a playable character in Retro City Rampage which has a special "Big Head" mode. In Super Smash Bros Ultimate, Steve and Alex from Minecraft are featured as playable characters in DLC Pack 2.
More Minecraft guides
And head over to our Minecraft hub for even more news, guides and how-tos!
---