MW2 Hungry Jacks – What Do You Get?
What Is The MW2 Hungry Jacks Promo?
Updated: Nov 11, 2022 10:48 am
Call Of Duty Modern Warfare 2 has possibly TOO many promos, and there's no sign of those promos slowing down. There's even an MW2 Hungry Jacks promo, but what do you get from this promo?
BUY NOW: Modern Warfare 2 – Vault Edition (Xbox) – Green Man Gaming
We take a look and find out exactly what you get, so strap in.
What's In The MW2 Hungry Jacks Promo?
The MW2 Hungry Jacks Promo requires you to purchase the Modern Warfare 2 Baconator Meal, which comes with either a Baconator Deluxe or Baconator Jack's Fried Chicken. It also comes with a redeemable code for a BK Operator Skin and one full hour of double XP.
READ MORE: How To View Stats MW2 – Explained
Players have got until November 28th to go to their local Hungry Jack store, grab a meal and a code and redeem it in-game.
What's With All The Fast Food Promotions?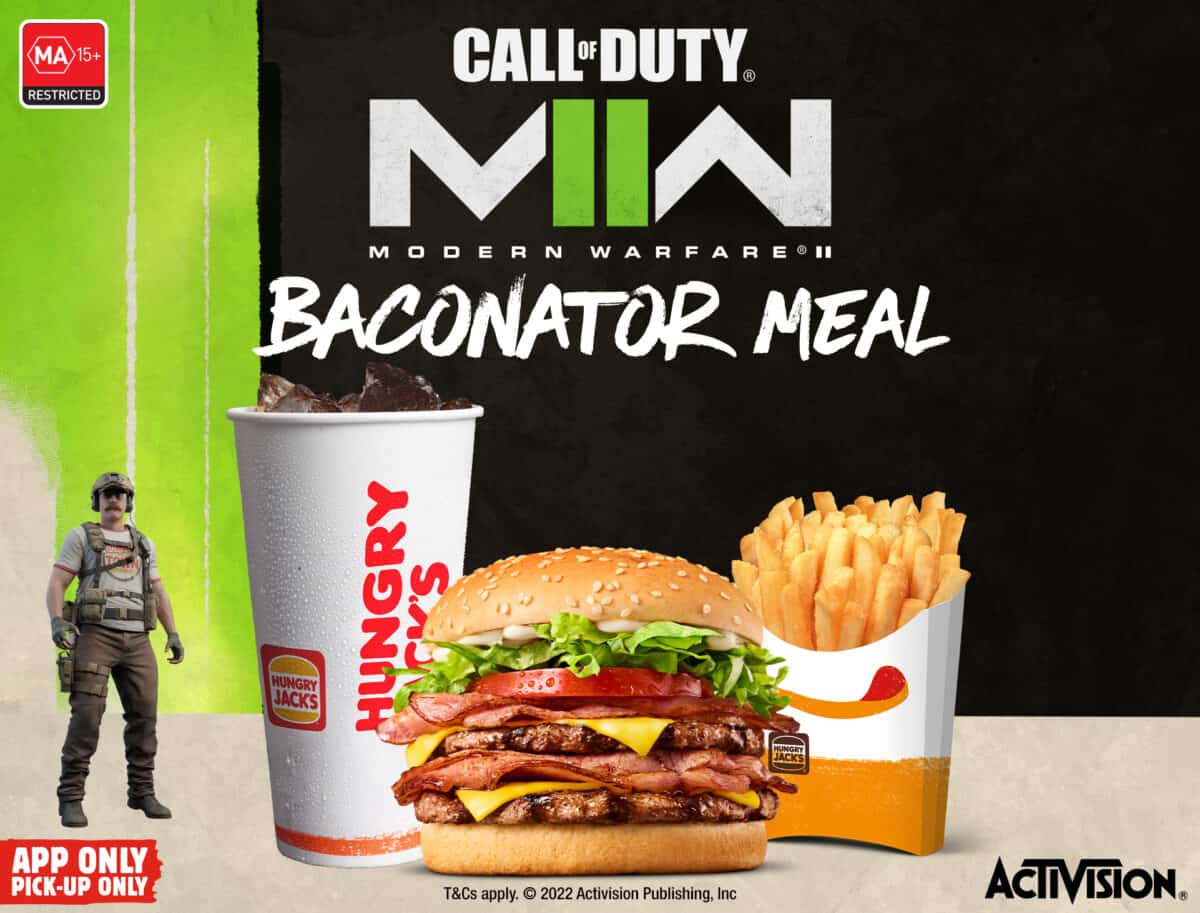 Activision-Blizzard has a massive marketing budget is basically the long and short of it, with promotions happening not only across Fast Food but often across drinks such as Monster Energy.
READ MORE: MW2 Pre-Order Not Showing Up
It's an easy way for the publishers to get eyes on the game from people who might not normally buy the game, and it allows for a rather hefty amount of cross-promotion between various different types of products. You might have seen something similar with Overwatch 2, a game published by the same people, and you're likely going to see this across a lot of games going forward, seeing as it's a staple of the industry at this point.
---