Does Overwatch 2 Support Ray Tracing?
Does OW2 support ray tracing? We find out.
Updated: Apr 19, 2023 4:27 pm
Many gamers wonder if Overwatch 2 supports ray tracing or not.
The feature has become insanely popular amongst gamers ever since Nvidia released the RTX series of graphics cards.
BUY NOW: Meta Quest Pro
With these cards bringing native ray-tracing support to the table, it's not a shock that people want the feature in OW2.
Let's look at ray tracing in Overwatch 2.
Does Overwatch 2 Support Ray Tracing?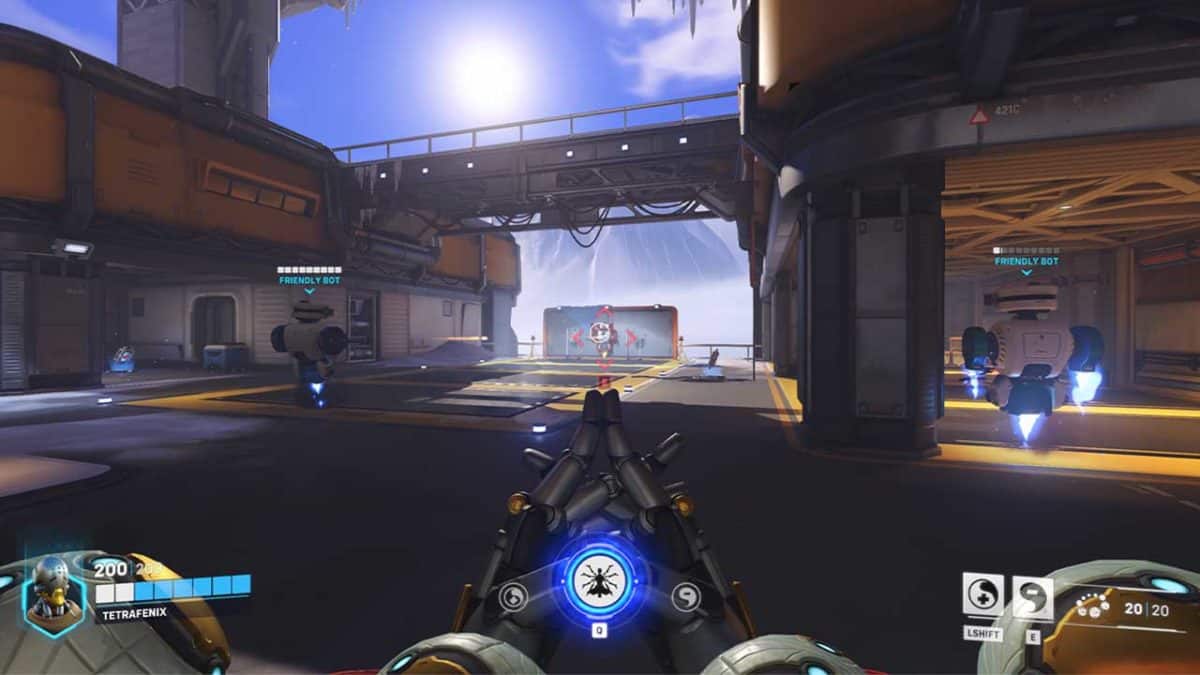 If you've been waiting for Overwatch 2 to introduce ray tracing, then you're in for a disappointment. OW2 is built on the first game's engine, so it doesn't add significant features such as ray tracing. Even if you use a fancy RTX card, the game won't suddenly start spawning god rays.
On the plus side, that RTX card will give you incredible performance. There's also the chance that someone in the OW2 community will release a ray-tracing mod, but we wouldn't suggest holding your breath.
The game's graphical style leans more towards cartoony visuals over chasing realism, so the lack of ray tracing isn't that big of a deal.
How To Get the Most Out of Overwatch 2
All PC gamers want the games they play to look their best. The truth is each game has optimal video settings that will fundamentally change how a game looks and feels.
If you want the best settings in general, we have a guide that covers the topic in great detail. However, if you're just looking for general advice on making the game look its best, we can help you right here.
Key Graphics Settings
You should make sure you set these options correctly if you want the game to look great and run even better:
Display Mode – Should be set to Fullscreen if you want as many resources devoted to your game as possible. Borderless Windowed makes tabbing out more straightforward, but it also means your rig has to focus on doing more than one thing at once, reducing the available power for Overwatch 2.

Dynamic Render Scale – This option is great if you want to keep your settings high but are worried about performance. Basically, when the game detects an area that's tough on the CPU or GPU, it automatically lowers the rendering resolution to compensate. If you're obsessed with quality over performance, you should turn this off.

Graphics Quality – This option features 5 presets for different levels of graphical quality. The best option, Epic, should be manageable by any mid-range modern rig on the market. Even older hardware doesn't struggle much with Ultra, so it should be unnecessary to go lower than that.

Display Performance Stats – While this setting has nothing directly to do with graphical quality, it's an essential part of tweaking your setup. Turn it on and play a few games to see how many system resources your current settings are using up. If you've got resources to spare, you can probably stand to up your quality a bit.
Does Overwatch 2 Support Ray Tracing FAQs
What is ray tracing in Overwatch 2?
Ray tracing is a feature in games that improves graphical quality for more realism. This light rendering technique can cast realistic shadows and reflections in real time.
Despite that, ray tracing isn't supported in Overwatch 2, so there is no option to enable it.
Will Overwatch 2 have ray tracing in future?
Since Overwatch 2 is built on the same old custom engine as OW1, it's hard to imagine that it will support ray tracing any time soon.
As an optimized competitive title, there is no need for ray tracing at this moment regardless.
---