RS3 Patch Notes: What's new in Runescape 3? – November 8
We go through the RRS3 Patch notes for November 8.
Updated: Nov 30, 2021 2:49 pm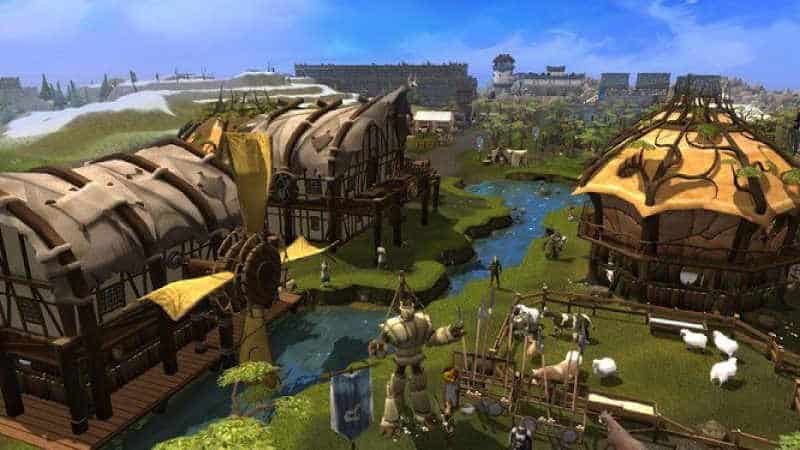 Hello there resident of Gielinor. We are back with another weekly RuneScape 3 content update. In this week's RS3 patch notes, Jagex has politely informed us of how long is remaining with the Double XP event, along with updates to the Duel Arena, Vic the Trader and other typical patch notes related content.
RS3 Patch Notes
A lot of the actual patch note changes in the game relate to the aforementioned features. For example, players cannot stake any more than 50 million coins per player in a duel arena fight. Meanwhile, a few comfy new features, such as the Pernix quiver getting new dye options, such as the varieties of red, blue, yellow, green, purple, orange and black.
Not to mention there are plenty of bug fixes, whether that is relating to the key functionality not working properly. This extends to items now having proper interactions, such as the Korsi's special attack now scaling with melee accuracy rather than magic, along with the Igeneus Cape working against Ice Strykeworms in Slayer, and issues with the augmenter dissolved on a Dark Silver of Leng removing the dye. You can catch the full patch notes on RuneScape 3's website.
Double XP
As you are already aware, there is a double XP event going on, where you can get even more goodies for trading in a bond. From November 8 onwards, you can double XP, which is usable for 48 hours in actual in-game time, or until it runs out on 15 November. Moreso, trading in a bond gets you
15 Advanced Pulse Cores
15 Cinder Cores
4 Large Skilling Training Dummy Crates
5 Medium Protean Packs
5 Medium Portable Packs
12 Protean Powerups
1 Large Dwarven Toolbox
5 Combat Dummies
3 Aura Refreshes
Vic the Trader is back
The limited-time vendor is back. Vic is accessible from November 8th to November 22nd in Vic's Store south of Burthorpe Bank and trade your bonus XP for XP Lamps, Skilling Outfits and other goodies, making it easier to get quality rewards and other progression helpers while he remains active.
Duel Arena Changes
The Duel Arena is getting some major changes. The reason why is largely down to RMT (Real Money Trading). Over 38% of the money traded in the Duel Arena was down to RMT. To prevent the RMT from getting too crazy, there is now the 5 million cap. Is it going to stop it for sure, no? But, it's the thought of making it easier that matters the most.
Read More: Best MMORPG games.
Feature image via Jagex.
---