State of Play Gran Turismo 7 Breakdown – Cars and Customization
Lets check out the State of Play for Gran Turismo 7
Updated: Feb 3, 2022 7:11 am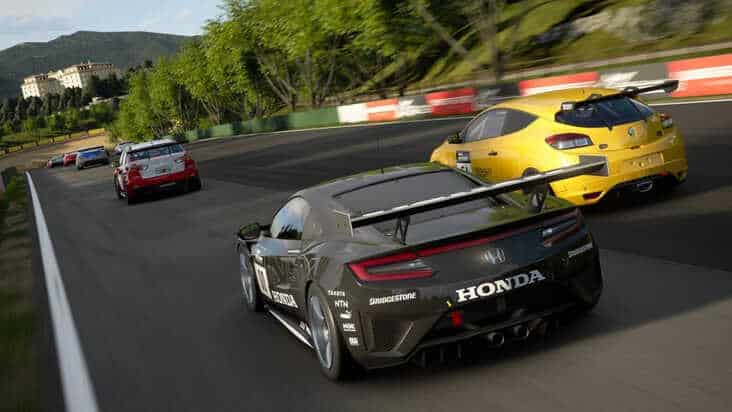 State of play just happened, entirely focused on the much anticipated Gran Turismo 7 which releases on March 4th. With it being the 25th anniversary of GT, Playstation is getting ready for a large launch. We will be breaking down all the information you need to know about the most realistic and customizable Gran Turismo game to date.
On the showroom floor
Getting started with a used car
There is an extensive car list within Gran Turismo 7 with over 400 cars. Each one is able to be bought, customized, tested, and raced. You will start by buying a used car from the used car dealership using credit. This is the in-game currency that is earned through racing. Often cheaper but a good place to find some rarer cars like Japanese racecars. These rare cars can cost more than their initial retail price reflecting how the prices of these cars have increased in reality. Consider this like eBay, the cars on here will be changing daily, the prices are unpredictable and you might be waiting a while for your dream car to show up. There is also a wish list feature so maybe you can save a car if it shows up, likely you will get a message when that same car appears again.
Buying an import
Brand Cental is an international dealership. Here you can buy any commercial car made post-2001. With over 50 brands to chose from this seems like the idle place to get a prebuilt car that wouldn't require much work. This looks like the ideal spot to expand your GT7 car list.
Collecting the classics
Another type of dealership revealed is the Legendary dealership. This will be where you will be buying classic cars, Aston Martin DB5, Willy's MB '45 Jeep, the 917K '70 Porsche. All classic beloved cars cost a lot of credits so you might be saving up for a while before getting one of these. Seeing some of most well-known cars making their way onto the GT7 car list is impressvie.
It can be assumed there will be other dealerships for some of the more outlandish cars than can be driven in GT7. Formula 1 for example doesn't really fit into any of those current dealerships.
If you also want to learn the history of cars or their brands you can do so at the museum. Learning about the culture of cars seems to be a big focus for Gran Turismo 7 so it's exciting to see what we all might be able to learn.
If you don't have enough credit it looks like you can buy them from the PS Store. GT Sport allowed you to buy a car directly from the PS Store for money. It would make sense that that won't be the case for GT7 instead of adding them in updates as mentioned in the State of Play. Instead of having players buy credits and unlock cars that way. How this will affect the game can't be said but it will be a key component of making the game feel fair or pay to win.
Making it your own
The customization in GT7 is as integral as it always was. Each car has around 60 pieces for you to add on or swap in. These can be suspension, exhaust silencers, and even air filters. Each changes a number of variables that change the way your car races. Paint and external customization is also part of GT7, allowing for heavily customizable decals and designs to really make your car your own.
Check out Playstation State of play for yourself
---