Top War gift codes – May 2023
Updated: May 19, 2023 10:50 pm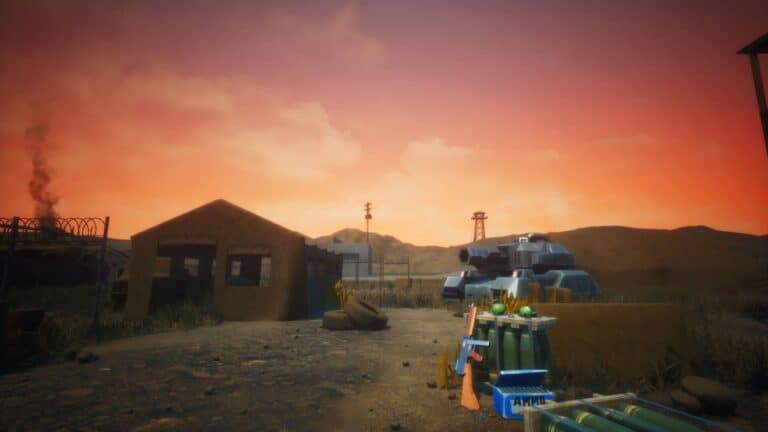 Top War can be brutal, and one of the only ways to make it easy is through the game's working gift codes. In this guide, We have gathered all the codes and how to redeem them for many rewards in the game. We will also update our list with new codes as the developers reveal them.
Working Top War gift codes
| Gift Codes | Rewards |
| --- | --- |
| UnconditionalLove | Rewards |
| 2023SweetEid | Rewards |
| PacificRimTW | Gems |
| TOP2023 | Gems |
| GETONTOP | Gems |
| L-O-V-E | Gems |
| 2023Nian | Gems |
| topwar888 | 200 Diamonds |
| TOPWAR666 | Gems |
| KDQB666 | Gems |
How to redeem gift codes in Top War Battle Game
Here are the steps for redeeming codes in the game.
Launch Top War on your device.
Click on your Profile in the top left.
Open settings from here and go to codes.
Type or paste any code you want here.
Expired codes
Mooncake | TFAugust | TOPWAR0401 | TopWar2020 | AdoreYou | theZimvideo | Golden51 | wissenswert | DieselDog34 | TOPWAR666 | Fall4BubbleTea | RK2021 | FIRECRACKERS | JoyfulJune | TOPWARTF2 | MayDay2022 | TOPWAR_Ester | niconicopremiumday | MidAutumn | Mistletoe | FuntapXmas | myasnik | TOPWAR888 | vividarmy621 | EVAxTW | SpOwOky | 2023Nian | Thanksgiving | EternalLand | communityCaFe | Mooncake | ShowTime2022 | KDQB666 | PumpkinPie | TF3July2022 | TOPWAR888 | TOP2023 | johan | Mamix | memorybox2021 | TOPWAR2022 | topwarmay | GETONTOP
What are gift codes in Top War?
As the name suggests, gift codes are a way for the developers to reward players. These gift codes are words made of different letters and digits. The developers reveal these codes on various social media channels, and using them gives you many rewards.
Why are my codes not working?
There are two main reasons why you are having trouble with Top War gift codes. The first is the codes have expired and no longer work. The second is that you are making a typo when entering the code, causing it not to work. You can avoid that by copying the codes from above.
How can I get more gift codes?
You can check out some of the game's social media channels to get more gift codes. Facebook and Twitter should be your starters, where the developers make new posts with codes. Another platform you can check is the game's Discord server, where you get codes and others to talk with.
---