What gaming mouse does Leo use?
Another dub for Team Green
Updated: Mar 17, 2023 10:05 am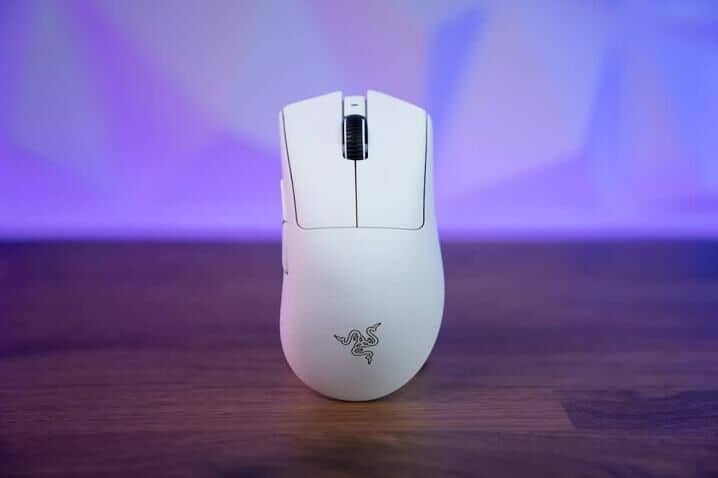 Leo Jannesson, aka Leo, is a professional Swedish player who plays Valorant for Fnatic. Leo is regarded as one of the best Valorant players for many reasons. He rose to fame in 2022 and turned out to be the best player at VCT LOCK//IN after showcasing his impressive skills.
So what does Leo owe his skills to? Is it his gaming mouse? What gaming mouse does Leo use?
In this guide, we will reveal what gaming mouse Leo uses and what his mouse settings are. So continue reading to imitate the playstyle of your favorite Valorant player.
What gaming mouse does Leo use?
Leo uses Razer DeathAdder V3 Pro in black color for his Valorant games. The V3 Pro is an extremely light wireless mouse that comes with a high-quality sensor. 
Razer DeathAdder V3 Pro wireless gaming mouse
Sensor
Focus Pro 30K Optical Sensor
This mouse is especially designed for professional players. So you won't find any fancy RGB lighting or design elements on this mouse. It is quite simple and straightforward with no Bluetooth functionality either. It only has two extra mouse buttons for added functionality.
The V3 Pro is an incredible mouse for FPS games as it delivers an extremely low click latency. Its sensor allows you to make extremely accurate shots consistently. What's more, it has super smooth feet that glide easily on any surface. 
Overall, it is a great FPS gaming mouse with an extremely lightweight, impressive performance, and durable design. Below, we have listed what mouse settings Leo uses on his V3 Pro.
Leo mouse settings
DPI: 400
eDPI: 164
Sensitivity: 0.41
Zoom Sensitivity: 1
Windows Sensitivity: 6
Hz: 1000
Leo uses a white-colored crosshair that is quite simple and minimalistic. You can get his exact crosshair in Valorant by copying the following code into the game:
0;s;1;P;h;0;0l;3;0v;4;0o;0;0a;1;0f;0;1b;0;S;c;0;s;0.64
---