What is Primordial Gear in Tiny Tina's Wonderlands?
The best gear and weapon variation in the game currently. What are Primordial items in Tiny Tina's Wonderlands?
Updated: May 4, 2022 9:37 am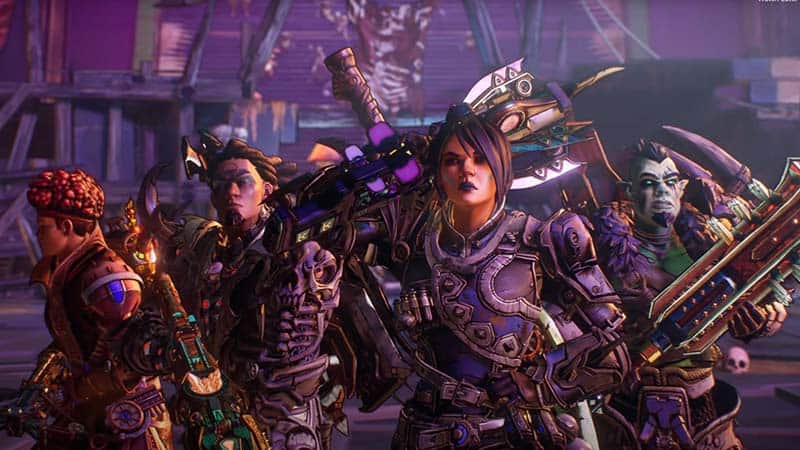 The new and popular looter-shooter Tiny Tina's Wonderlands gives players a lot of items and its variations at their disposal. You can grind many hours to get the gear you want, but what are the best items? The most powerful variation right now is Primordial, but what is Primordial gear in Wonderlands exactly?
Tiny Tina's Wonderlands like any other looter-shooter comes with item rarity. You have your usual tiers like:
Uncommon (white gear)
Common (green gear)
Rare (blue gear)
Epic (purple gear)
Legendary (orange gear)
Past games had these five rarities. Some even had additional ones like Pearlescent which had a teal color to them. However, Tiny Tina's Wonderlands does it a bit different. In addition to the traditional rarities' system they introduced another layer on top of that with item variations. It means any item in the game depending on your Chaos Level can come in Chaotic, Volatile and Primordial versions.
Read More: What is Volatile Gear in Tiny Tina's Wonderlands?
What are Primordial Items in Tiny Tina's Wonderlands?
Primordial gear is the most powerful gear in the game. It can only drop from Chaos Level 35 which currently is the max level. On that difficulty you have only 1.16% chance to get a Primordial item, but if you want to get the most out of your build this is the way to go.
The best way of farming Primordial gear in Wonderlands would be doing Chaos Chambers over and over.
Any item rarity can come in Primordial variation. The main difference between normal gear and Primordial gear is the damage values and percentage scaling. For example, a normal Ring has 15% Gun Damage bonus, and a Primordial Ring has around 22-23% Gun Damage bonus. This gear is about 50% more powerful than normal variations.
Tiny Tina's Wonderlands was released on March 25, 2022 on PC, PS4, PS5, Xbox One X/S, Xbox Series X/S.
Make sure to stay up to date and follow the most recent gaming news on WePC News section. Also take a look at Tiny Tina's Wonderland release time and countdown and Tiny Tina's Wonderlands – Stabblomancer Skill Tree.
Related:
---