Best GPU for content creation
If its streaming or editing there is some hardware to consider
Updated: Jul 3, 2023 1:42 pm
01

ASRock Radeon RX 6600 XT Phantom Gaming OC

02

ASUS GeForce RTX 3060 TI ROG Strix Gaming OC

03

ASUS TUF Gaming GeForce RTX 3070 Ti
It's unfortunate that the majority of people utilize graphics cards that are many years old because technology has advanced significantly over the past several years. As a result, even graphics cards that are a few years old can seem dated.
You require the power of contemporary graphics cards whether you're a serious PC gamer, a video editor, an animator, or anything else that comes in the category of content creation.
Modern graphics cards make use of ray tracing, smart resolution upscaling, and many other technologies. A newer graphics card might make your system feel snappier overall compared to an equally older model.
Even if you simply require the bare minimum for streaming video or browsing the web. We will assist you in discovering what to seek in GPUs and which are appropriate for your needs and price range.
A GT 1030-based card can help if you have an old PC with integrated graphics that isn't compatible with the most recent iterations of graphics programming interfaces or if you just want to improve the speed and smoothness of your Windows experience.
MSI Radeon RX 6700 XT Gaming X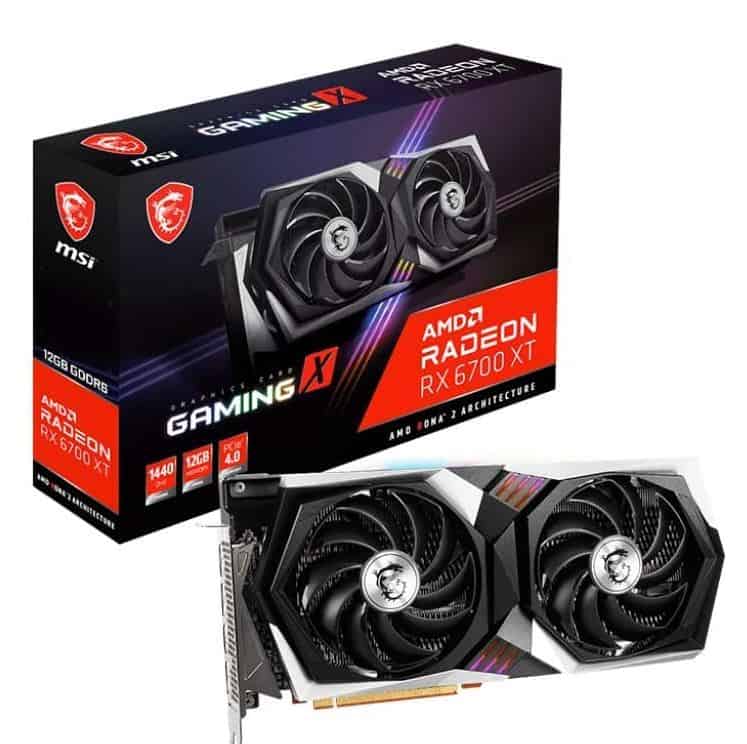 279 x 131 x 58 mm (2.75 slot)
It can fit in systems with small power supplies and compact designs because its design has lower power requirements than the majority of other GPUs. Unlike most gaming graphics cards, 1030-based cards can be low-profile, only require one slot for connection, and are quieter because they only need one fan.
The AMD Radeon RX 6600 XT is the best option for 1080p and mid-range photo editing. Because AMD's real prices are less inflated than Nvidia's, this becomes our pick somewhat by default.
Although its performance falls between the RTX 3060 and RTX 3060 Ti, its current price is lower overall than the RTX 3060 and significantly lower than the 3060 Ti, which would normally be our pick here.
AMD Radeon RX 6700 XT is the best option for entry-level video editing at 1440p and ultra-high quality at 1080p. Even though the original price of $900 felt excessively high, the card was still far superior to the RTX 3070 Ti.
Although its performance oscillates between that of the RTX 3070 Ti and lower levels, the additional memory—12GB as opposed to 8GB—can significantly impact game quality options and video editing performance, making it a viable alternative. Although the RTX 3070 Ti is currently $950, the $638 price makes this deal even more alluring.
---