It appears as though Twitch unintentionally removed the ability to download clips from their platform last year. It is actually still possible but there is no longer a simplified way to do this, so in this article, we are going to be looking at how to download Twitch clips to make your life easier.
There are tools available on the internet that can assist you in downloading clips from twitch but you can actually just do it straight from your browser (as long as you use Chrome or Firefox).
How To Download Twitch Clips From Chrome Or Firefox
This method may seem strange but it is actually the easiest way to go. Obviously, the main downside is that this only works with Google Chrome or Firefox, so if you are looking to download Twitch clips on a different browser you may have to skip this method.
Open the clip you want to download and right-click the video. You will see "Inspect" at the bottom, click this.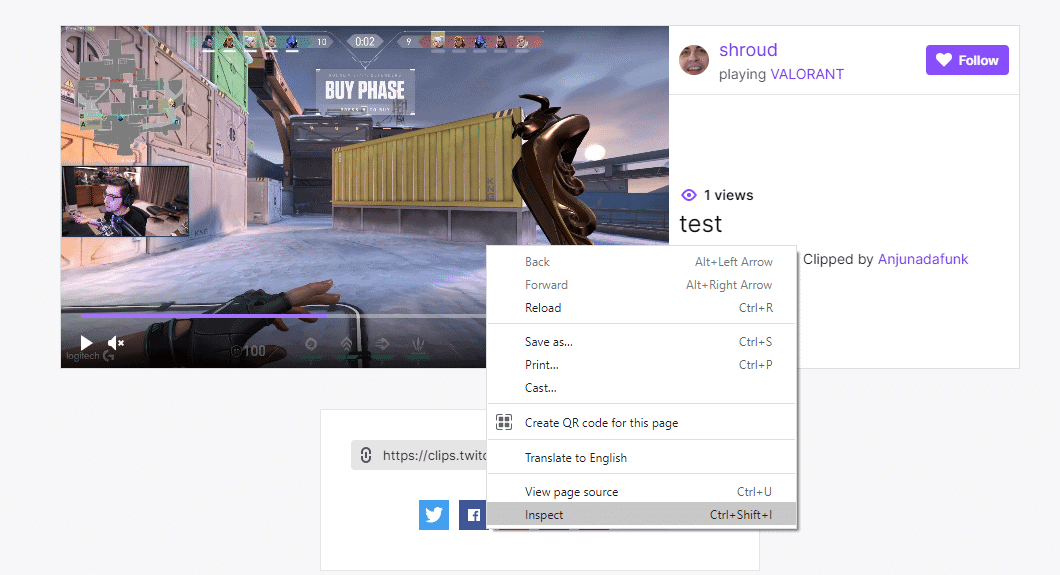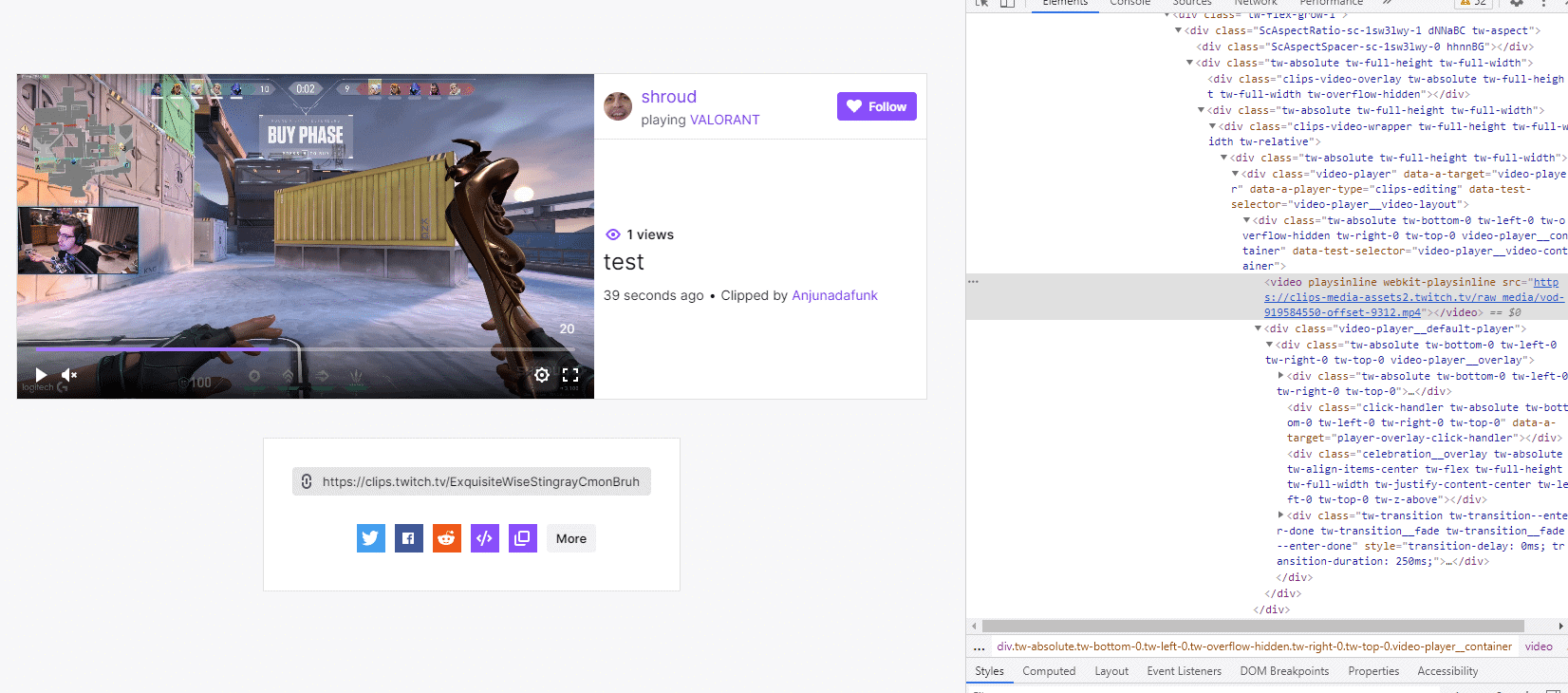 Scroll up until you see the <video> tag and double click.  When you double-click, it will highlight the .mp4 file. Copy this text.

Download the Twitch clips

Now open another window in your browser, paste into the search bar, and hit Enter.
The clip will automatically download and you can now move this to whichever folder you would prefer.
Download Twitch clips using Clipr
For those that don't use Chrome or Firefox or would just prefer a simplified copy and paste job, you can use Clipr.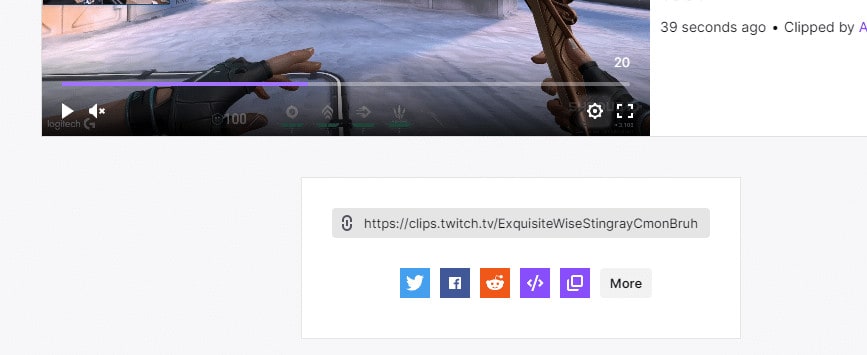 After creating your clip, copy the URL that generates underneath and open Clipr in a different tab.
Paste your URL into the space provided on Clipr and hit the "Get Download Link" button. You can now download the clip directly to your computer.
Twitch is a fantastic platform, one that continues to grow in popularity every day. There are hundreds, if not thousands of superb content creators available at your fingertips. How to download Twitch clips may not be as simple as it once was but both methods shown above will get you sharing those Twitch moments in no time.