Nvidia Geforce RTX 3090Ti specifications, price & more
Everything you need to know about NVIDIA's new GPU.
Updated: Jan 4, 2022 10:25 am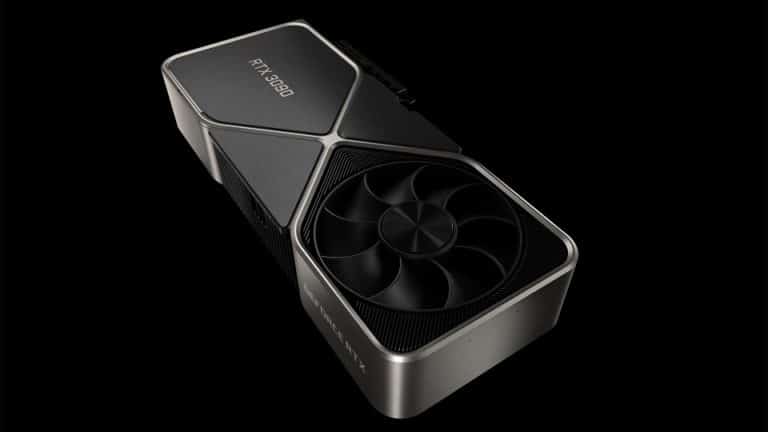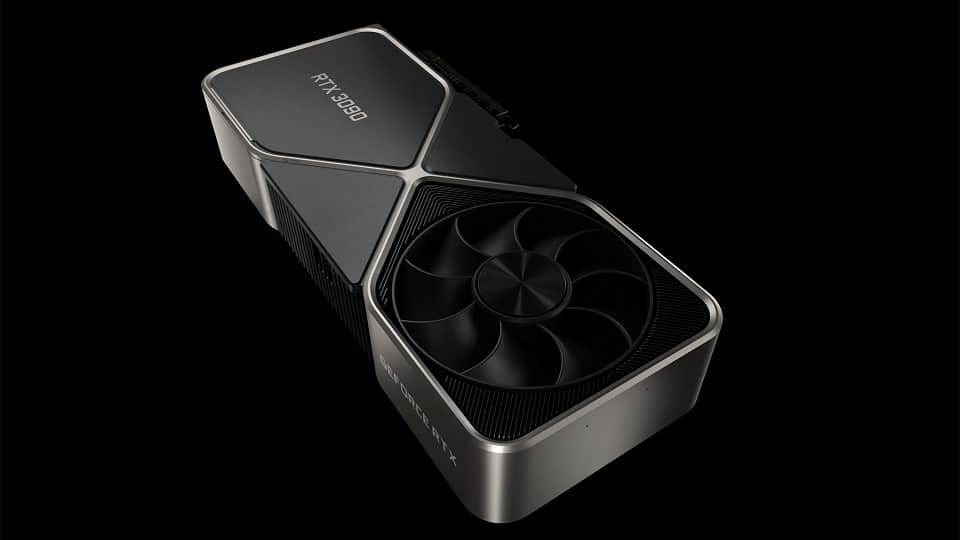 We're only hours away from an official announcement, and the Nvidia Geforce RTX 3090Ti is looking like an absolute monster of a card, with the good folks at Videocardz having seen the official Founder's Edition card pictured just hours ahead of the card's official announcement at CES 2022.
This will come in tandem with the expected announcement of an RTX 3050, with further plans for more cards shown at CES delayed, or cancelled in advance.
Nvidia Geforce RTX 3090Ti Founder's Edition design
It's not too unsurprising to see the same thermal solution as the 3090 on the 3090Ti Founder's Edition, which is a triple-slot design, and a single 16-pin power connector that will help give the card the 450W that it will demand. We know that this Founder's edition design as seen on previous Ampere cards has previously had some thermal issues with hot VRAM, so with the 24GB of GDDR6X in the 3090Ti, it's going to be interesting to see what the thermal performance of this speedy RAM looks like, and if NVIDIA has indeed addressed concerns of the RAM going above thermal limitations in may different ways.
Nvidia Geforce RTX 3090Ti Price, MSRP
We do not yet have details on how much the RTX 3090Ti will be, and we expect to see that that 3090Ti will be incredibly expensive, possibly being priced nearer to the $2,000 mark than not. We will have to wait and see what official pricing looks like on the RTX 3090Ti as and when NVIDIA announces it at their press conference at CES.
Nvidia Geforce RTX 3090Ti Specifications
We have it on good authority that the Nvidia Geforce RTX 3090 Ti's specifications will jump off of the page, with certain specs such as its enormous TDP having been leaked in the past.
| | |
| --- | --- |
| GPU | RTX 3090Ti |
| GPU Clusters | 84 |
| CUDA Cores | 10752 |
| Ray Tracing Cores | 84 |
| Tensor Cores | 336 |
| Base Clock | 1560 MHz |
| Boost Clock | 1860 MHz |
| Memory | 24GB of GDDR6X |
| Memory Bus width | 384-bit |
| Memory Clock | 21Gbps |
| Memory Bandwidth | 1008 GB/s |
| TDP | 450W |
| Release Date | January 2022 |
---