It looks like the zombie craze hasn't quite left us just yet. With TV shows, films and games depicting our favorite legion of evil, zombie games are especially terrifying as they put you right in the midst of the action.
So, We've rounded up 5 of the best zombie games that have been released over the last few years. Don't worry though, not all of these are as scary as they sound, in fact, one is quite charming.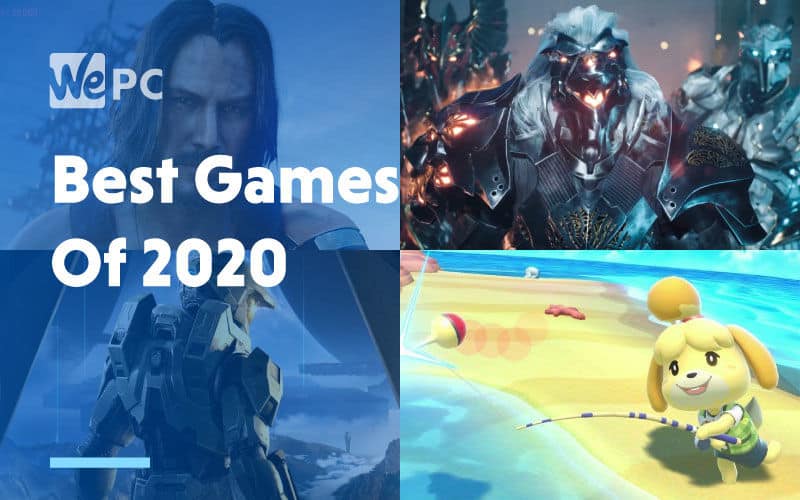 The Best Games Of 2020: 10 Games We're Looking Forward To The Most
Take a look at our top picks for the best games of 2020 across PC, Playstation, Xbox, and Nintendo Switch. Did your favorites make the list? Click below to find out!
Read More
Release Date – November 17, 2009
Developer – Valve
Publisher – Valve
Genre – First-person shooter, survival horror
Although we might not see another title in the Left 4 Dead franchise anytime soon, the first two games that were released were masterclasses in the survival horror genre, and two has become one of the all-time best zombie games ever made. 
Set in the middle of a zombie apocalypse, this game is best experienced when played with a group of friends. You get the chance to play as one of four survivors as you make your way through a zombie riddled map filled with a wide variety of interesting weapons.
It's not just the standard zombies you'll have to watch out for though, there are a number of special zombies, each with different abilities that can easily spell the end of your journey. 
Release Date – May 5, 2009
Developer – PopCap Games
Publisher – PopCap Games, Electronic Arts
Genre – Tower defence, strategy
In a break from the usual survival horror genre, it seems zombies have also made their way into ordinary back gardens. In a nice mix-up of the tower defence genre, Plants vs. Zombies has you building defences around your house made up of various plants.
While the zombies come wave after wave, you'll use your defences to hold at bay 26 types of zombies set on destruction. Upon clearing a wave you'll earn gold that can be used to buy more towers and upgrades. 
This is a great game for both adults and kids alike, with no horror to speak of, this is a zombie game the whole family can enjoy.
Release Date – May 22, 2018
Developer – Undead Labs
Publisher – Microsoft Studios
Genre – Survival
If you're looking for more of an open-world zombie title where you can engage in a little crafting and exploration, State of Decay 2 has all of this and more. As usual, this title is set after a zombie apocalypse where a small group of survivors is seeking to rebuild civilisation, starting with their own shelter. 
You'll be in charge of recruitment, settlement location and making sure your fortification is strong enough to withhold attack in the early game. Going on expeditions is a core part of State of Decay 2 and you'll have to decide carefully who to bring with you. 
Release Date – January 25, 2019
Developer – Capcom
Publisher – Capcom
Genre – Survival horror
If you were a fan of the Resident Evil franchise back in the day, you'll be overjoyed to know that they are slowly being remastered and released for modern audiences. Completely rebuilt from the ground up, this is a fresh take on what made the original Resident Evil 2 so terrifying. 
With a new over-the-shoulder camera and modern controls to take advantage of, this feels like a completely new title rather than a remake. The addition of modern graphics really improves the level of horror on offer here too. Prepare to be scared all over again.
Release Date – PlayStation 3 June 14 2013, PlayStation 4 – July 29 2014
Developer – Naughty Dog
Publisher – Sony Computer Entertainment
Genre – Action-adventure, survival horror
With a hotly anticipated sequel on the way, now is a great time to experience what the hype was all about. When it released back in 2014, The Last of Us took us all by surprise with just how complex its story was. 
Following the adventures of Joel and Ellie can be quite a dark and intense experience where you'll spend more time avoiding and hiding from the infected rather than taking them head-on. This can lead to some intense gameplay and action-packed moments that you'll be recounting for years to come.
Final Word
If you're a fan of survival horror or even just survival games in general, you're sure to fall in love with one of the titles on this list. If you have a group of friends who want to play too, some of these titles have excellent multiplayer modes. 
Have we missed anything from our list? What's your favorite zombie game to play? Be sure to let us know down in the comments section below.