Get Early Access To Black Friday Deals With Amazon Prime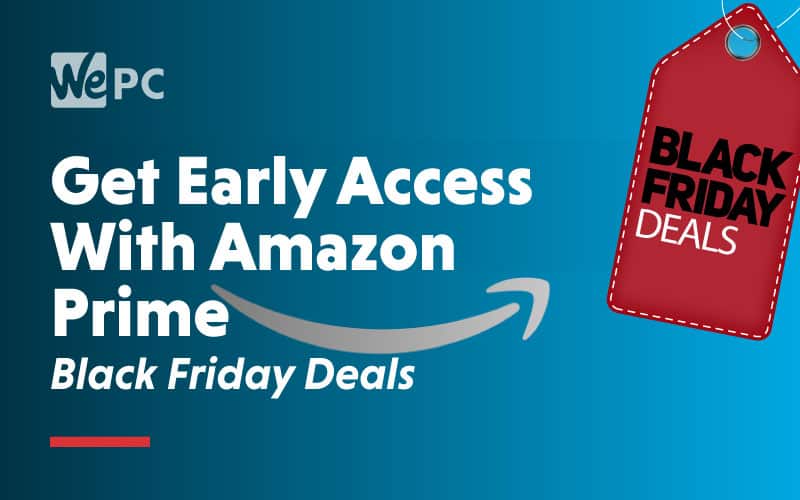 Black Friday is right around the corner, but Amazon has already started to post some pretty amazing deals. But, you won't be able to get your hands on them just yet – unless you're a member of Amazon Prime. 
Make sure to check out our Black  Friday deals pages to stay up to date with the best deals:
Amazon Prime Early Access Deals
Throughout the lead up to Black Friday, Amazon is putting live thousands of deals on everything from gaming monitors to the Nintendo Switch – all with their prices slashed. But, unless you're a member of Amazon Prime, you won't be able to access these deals when they happen. This is because they're Amazon Prime Early Access Deals – one of the membership perks of the Prime program.
Amazon Prime Free Trial
Signing up to Amazon Prime is easy, and you can even try it for 30 days for free before paying a penny! So, you can get your hands on these amazing deals, without the need to pay extra – it's a win-win situation. Just click the link below and you can be signed up in minutes.
Sign Up for your free Amazon Prime trial
Why Sign Up For Amazon Prime?
Well, right now, the number one reason would be to get your hands on those sweet Prime Early Access Deals, 30 minutes before anyone else. Here are some of our favorite deals that were available to Prime members first.
US
UK
Of course, the benefits of Amazon Prime stretch past Black Friday. If you decide to keep your membership after the free trial, you'll also have access to:
Free same and next day delivery across thousands of products

Access to Amazon Prime Video

One free Twitch channel subscription each month

Bonus in-game loot every month through Twitch

Free Amazon Pantry delivery

Access to selected books for free with Amazon Prime reading

Over 2 million songs included with Amazon Prime music
Final Word
As you can see – Amazon Prime offers it's members some exciting benefits. And, there's no better time to sign up than now, to take advantage of everything it has to offer over the Black Friday sales.
Make sure you follow us on Facebook and Twitter to stay up to date with the latest deals and check out our YouTube channel for our top picks.